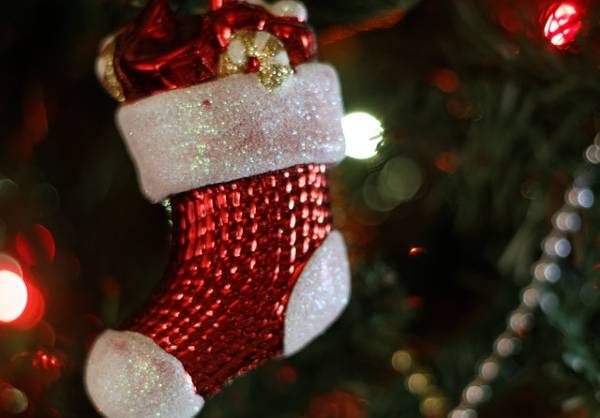 The holiday season is a time of full of belief and tradition, and while some holiday traditions are self-explanatory, others are tied to legends dating back as far as the 200s! Sit back, grab your favorite winter beverage, and enjoy learning about Christmas stockings, the second ritual in our series of favorite famous Christmas traditions.
The Tradition of Christmas Stockings
The most widely accepted origin of how hanging stockings became a tradition started in the 3rd century when Saint Nicholas roamed Turkey spreading kindness and good will. The fable involves Saint Nick, a widowed man, and the man's three daughters. According to the story, the father was having a hard time providing for the girls after the passing of his wife. The three daughters were beautiful, but their father worried that their lack of an inheritance would make them ineligible for marriage.
When Saint Nicholas heard about the family's woes, he felt the need to help, but Nick knew that the father would turn down any charity outright, so he had to be sneaky. One night, Saint Nick snuck into the house through the chimney and left gold coins in each of the girls' stockings, which had been washed and hung by the fire to dry, before climbing back up through the chimney. When the sisters woke up, they were elated to see what had been left for them. The stranger's kindness would allow them to marry, after all!  No one knows how the tale came to be, but it is the most referenced story of how Christmas stockings came to be.
Typically, stockings are filled with trinkets, treats, and even fresh fruit like oranges on Christmas. While the tradition of leaving oranges in these sock-shaped pouches probably started sometime when fresh fruit was hard to come by and, therefore, a treat, some claim that the oranges found in modern stockings also have ties to the three beautiful sisters. Some versions of the story say that each girl received three gold balls rather than coins in their stockings. Gold balls are hard to come by, so they have widely been replaced by their citrusy counterparts!
Throughout the years, Christmas stockings have taken many different shapes. In the past, actual socks and stockings were hung by the fire on Christmas night. From trouser socks to silk stockings, mantles have likely seen it all. Some families still hang large socks, while others have opted for sock-shaped red pouches trimmed in white fur. There are more decorative options, as well, and creative families may even try their hand at making or decorating their own Christmas stockings!
Of course, various areas of the world hold differing beliefs regarding the origin of Christmas stockings. One such story spawned from the Norse. According to legend, the Norse god Odin would visit his people's homes with Sleipnir, his flying horse. The children would fill their boots with carrots, straw, and sugar cubes for Sleipnir. To show his gratitude, Odin would replace the treats with stocking stuffers like small candies. Families in Holland and Hungary still follow this tradition and fill their shoes with goodies for Sleipnir!
Whether you plan on hanging a sock from your drawer or a homemade stocking from years-gone-by, we hope that your holiday season is full of magic and joy!
Got Medicare Questions?
If you have questions about your Medicare coverage, call Empower Brokerage today. Let us help with your Medicare questions so you can get back to the activities you enjoy the most. (888) 446-9157 or click here to get an INSTANT QUOTE
See our other websites: