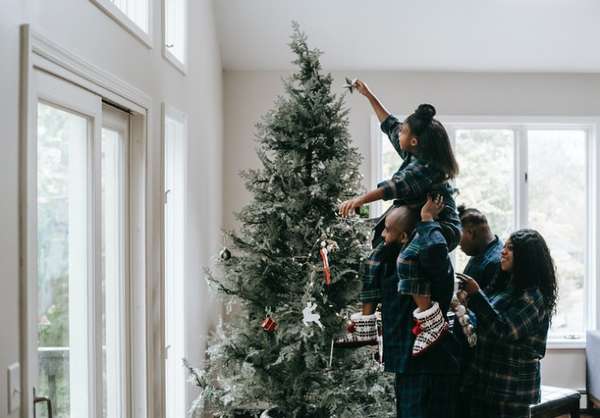 The holiday season is a time full of belief and tradition, and while some holiday traditions are self-explanatory, others are tied to legends dating back as far as the 200s! Sit back, grab your favorite winter beverage, and enjoy learning about our third and final favorite famous Christmas tradition in this series, Christmas trees.
The Tradition of Christmas Trees
Evergreens, like those used as Christmas trees today, have represented rebirth, hope, and perseverance for many civilizations throughout history. Evergreens are a classification of plant that stays green year-round and have long been a symbol of hope, safety, and perseverance around the globe. Many early traditions surrounding evergreens revolve around the winter solstice, the shortest day and longest night of the year, which always takes place in the Northern Hemisphere on December 21 or 22. Many ancient civilizations celebrated the solstice to mark the coming of spring or the return of the sun.
Many cultures also believed that winter arrived when their sun god fell ill. These cultures celebrated the winter solstice to mark the sun god's returning strength. In ancient Egypt, for example, people would fill their homes with fresh palm rushes to symbolize Ra the sun god's victory over death. Ancient Romans would celebrate old Saturnalia feasts to celebrate the return of Saturn, the god of agriculture, during which they would decorate with evergreen boughs to remind them of the coming spring. Even the Celts and Vikings decorated their temples with evergreen boughs to represent eternal life and to worship sun gods.
The Christmas tree as we know it was first documented in 16th century Germany. Devout German Christians decorated pine trees and other evergreens to celebrate the holiday season. If wood was scarce, people would instead build large pyramids or ladders of wood and use evergreens and candles to decorate the structures. Protestant reformer Martin Luther is credited with first adding lights to a Christmas tree in the early to mid-1500s when the twinkling stars inspired him to affix candles to his Christmas tree's branches using wire. Early German ornaments included mainly foods like fruit, nuts, candies, and even wafers and cookies.
The first Christmas trees in America were not recorded until the mid-1800s. This late adoption is largely due to the New England Puritan's law, which banned any pagan practices like decorating the cherished foliage from the Christmas celebration. Any decorations or celebrations aside from a December 25 church service were banned and those who participated were fined throughout most of the 16 and 1700s.
An 1846 painting of Queen Victoria, Prince Albert, and their children standing around a Christmas tree skyrocketed the popularity of the decorated evergreen with British society and the fashion-conscious society of the American East Coast. By the late 1800s, the trees' popularity had spread across America. When electricity became common in American homes, towns began putting up large, lit-up trees in their squares and parks.
Whether large or small, real or faux, we hope that your Christmas tree brings you the joy and hope that people have experienced for hundreds of years. From all of us at Empower Brokerage, Happy Holidays.
Got Medicare Questions?
If you have questions about your Medicare coverage, call Empower Brokerage today. Let us help with your Medicare questions so you can get back to the activities you enjoy the most. (888) 446-9157 or click here to get an INSTANT QUOTE
See our other websites: