Western and Desi ways to avoid flu this winter
It is already winters and the flu season is here. Here are some basic ways to take care of yourself from the flu. Make sure you follow these to avoid flu or recover from the flu this winter.
Wash your hands as frequently as possible
Using soap to wash your hands as much as possible is a good way of staying hygienic and avoiding flu. If you are going to be outdoors, carrying a hand sanitizer is highly recommended.
Do not touch your face
If you know you are out or might be carrying germs on your hands, avoid touching your face. Taking your hands close to your mouth, nose, or eyes might lead you to catch cold and flu. Also, it includes biting your nails.
Get more sleep
Your body cells repair and heal itself when you are asleep. Your cells get more strength to focus on killing the germs when you are resting and not doing any other physical or mental activity.
Eat enough and healthy
Not eating enough food for dieting or eating junk food may reduce your immunity to fight against diseases causing germs. Get your veggies, fruits, and protein in regularly.
Flu shot and medicines
Getting a flu shot every year is a great way to prevent the flu. Moreover, if you feel under the weather, taking paracetamol never hurts. This might prevent the minor cold develop into severe flu.
Maintain distance from a sick person
The easiest way of getting sick is by hanging around people who are sick. The germs get communicated very easily through air or physical contact. Make sure you are wearing a mask and keeping your hands and body clean if you have to live around a sick person.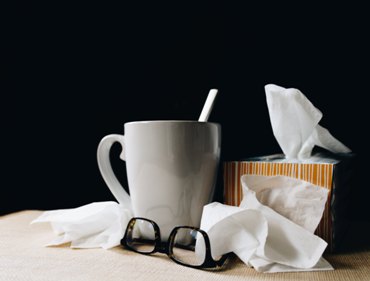 Traditional South Asian medicine
If you are already sick, here are some traditional south Asian homemade ways to cure it. This is also a healthy preventive measure.
Drink Turmeric milk
Add some turmeric and honey to milk, heat it up, and drink it warm. Turmeric is very effective against cold. You can add a little chocolate powder to make it taste better.
Hot water steam
Inhaling hot water steam will unblock your nose. The heat will also help you sweat which helps in curing flu and fever. Furthermore, adding vapor rubs or Vicks to the water before steaming helps for sure.
Drink herbal tea
Making some hot herbal tea always helps. Also, you can add honey, ginger, and lemon for better results.
Drink desi Kadha
This is the best and the most common way of curing a cold in India and other south Asian countries.
Here is a recipe to make desi Kadha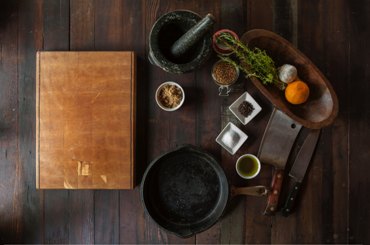 Ingredients
Green cardamom
Ginger – 2 inches
Basil leaves (tulsi) – 10 to 12 leaves
Black cardamom – 2
Clove (lavag) – 4
Black pepper – 8-10
Cinnamon sticks – 2 inches
Bay leaves – 2
Step 1:
Crush 2 green cardamom, black pepper, cinnamon stick, basil leaves, and ginger in a traditional spice crusher.
Step2:
Add 1½ cup of water in a pan add bay leaves and crushed spices to the water. Boil the mixture on high heat till it is boiling completely then reduce the flame on the medium heat for 8-10 minutes.
Step 3:
Strain it into a cup and drink it warm
These ways can help you prevent or recover from cold or flu. Go ahead and try them for a better winter this year.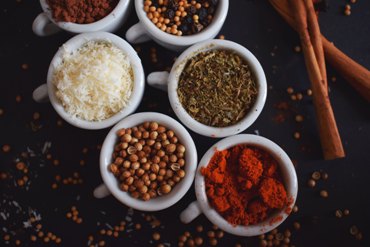 To get help and pricing for your insurance needs, call us at 1-844-410-1320 or request an agent here.
See our other websites: