Diwali Celebrations: A Hindu festival
Diwali is one of the biggest festivals celebrated in India. It is known as the festival of lights. It is mainly celebrated in the Hindu culture. Diwali is celebrated by lighting up the entire house with candles and clay lamp lanterns. Additionally, fireworks are very famous over the five days. Also, it is believed goddess Lakshmi, goddess of wealth, enters a clean, bright, and cheerful house.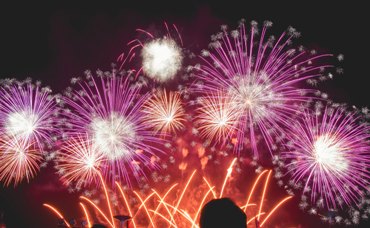 History
The reason why Diwali is celebrated is very interesting and I would love to talk about it in today's post. It goes all the way back to around 1250 BCE in a Hindu mythology called Ramayana. It all started with Rama, the potential king of Ayodhya, to go for a 14-year long exile. Rama's stepmother was manipulated by one of her caretakers to send Rama away so that her son, Rama's stepbrother Bharata, could become the king.
Thus, Rama, being the obedient son, left for the exile along with his wife and another stepbrother Lakshamana. Rama was a very deserving and powerful prince. He lifted and strung the bow which belonged to Lord Shiva to earn the right to marry princess Sita in her Swayamvar.
As the three of them were in the forest, they met a lot of Saints and wise men who gave them knowledge. However, they had to fight a lot of demons on their way to stay alive. Nevertheless, one of the evil demon's called Ravana found out about Sita's beauty and he wanted to acquire her. Ravana was blessed by Lord Shiva for his eternal faith and worship. He was strong, powerful, and had a huge army. He kidnapped Sita and tried to seduce her. Nevertheless, she resisted and rebuffed him for over 10 months.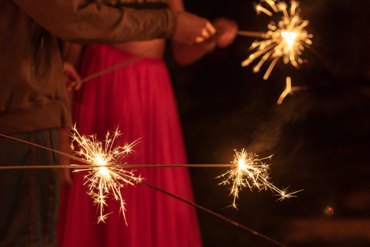 Rama had his own army of monkeys as they joined hands with the monkey king. They headed over to Lanka, Ravana's kingdom, to invade him. They built a bridge from stones to get across the ocean to reach Lanka. Thereafter, killing several of his demons and after fighting a violent battle, Rama defeated Ravana and got Sita back.
Festival of lights
Rama was considered the seventh avatar of Lord Vishnu. Diwali is celebrated on the belief of Rama returning to his kingdom after 14 years of exile during which he fought and won the battle against Ravana. Moreover, Diwali is a festival of lights to denote victory over evil which is light over darkness.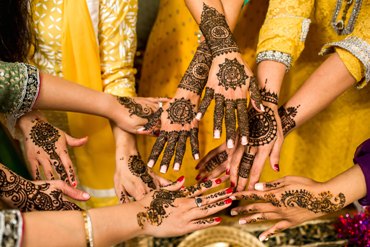 Five Days Of Diwali
It is a festival where the entire family comes together and celebrates it for five days. The first day is Dhanteras, which is the beginning. Thereafter, day two is Narak Chaturdashi, day three is Lakshmi Poojan (the main day), day four is Paadva, and day five is Bhaidooj.
Furthermore, for the festival, everybody wakes up early in the morning to take a customary oil bath. An oil bath removes heat from the body and is good for your skin and eyes, women draw henna on their hands, and everyone dresses up in new clothes to visit the temple and worship. Later in the evening you light up the entire house and dress up for pooja. There are a lot of sweets and special foods prepared this month. Furthermore, you visit and take sweets to your friends and relatives. You make a lot of garlands and put it around the house, office, and vehicles. You take and give a lot of gifts. Also, shopping for new clothes is a common tradition.
Empower Brokerage
To get help and pricing for your insurance needs, call us at 1-844-410-1320 or request an agent here.
See our other websites:
EmpowerLifeInsurance.com
EmpowerMedicareSupplement.com
EmpowerMedicareAdvantage.com