Anxiety Levels Increase in 2018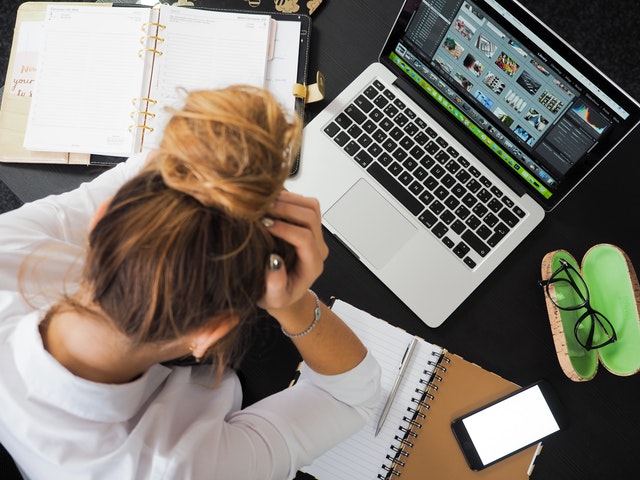 According to a survey released by the American Psychiatric Association, more Americans report feeling 'more anxious' this year than last year. This percentage is a little more than double the number of people who reported feeling less anxiety at the same time during 2017. On a scale from 0 to 100, the USA scored a 51. This is a 5 point increase from the year 2017's statistics. The poll asks about consumers' anxiety levels, their views on the stigma of mental health, and even touches on opinions about the relationship between gun violence and mental health. This survey is just a peak into the mental health of America.
Generational Variances
Of course, levels of anxiety vary among genders, races and different age groups. People of color reported higher levels than Caucasians and women reported higher levels than men. While Millennials were recorded as the most anxious generation, Baby Boomers reported the greatest increase in anxiety. Baby Boomers anxiety levels increased 7 points from 2017 to 2018!
Survey Health Factors
The survey focused on five causes of anxiety: health, safety, finances, politics and relationships. Anxiety about paying bills had the greatest increase from last year. Americans were the most anxious about their health, safety and finances. Less so about politics and relationships. People on Medicaid reported more anxiety than people with private insurance. One stat showed that 22 percent of participants reported "Don't know, not sure" when asked if they had adequate mental health coverage under their current health plan. The survey also asked questions about participants' experience with opioid addiction, as well as their views on mental health.
Mental Health Stigma
A high percentage of Americans reported they believed a person's mental health has an impact on their physical health and the economy (in the long run if left untreated). Only 12 percent said they thought policymakers in Washington, D.C. considered mental health a top priority. About two thirds said they did not think it was a priority, or it was of little priority to policymakers. While about half of respondents said they believe there is less stigma surrounding mental illness than 10 years ago, more than a third of respondents said they would not vote for candidate who had been diagnosed with a mental illness. However, over half of respondents had ever sought help for mental illness for themselves or a family member.
---
Many Americans are concerned about their insurance plan's ability to accurately cover mental health.
Review your current coverage to make sure your plan fits your expectations.
Get affordable health insurance quotes by clicking here.
Or call us directly at 1-888-446-9157