The History of Groundhog Day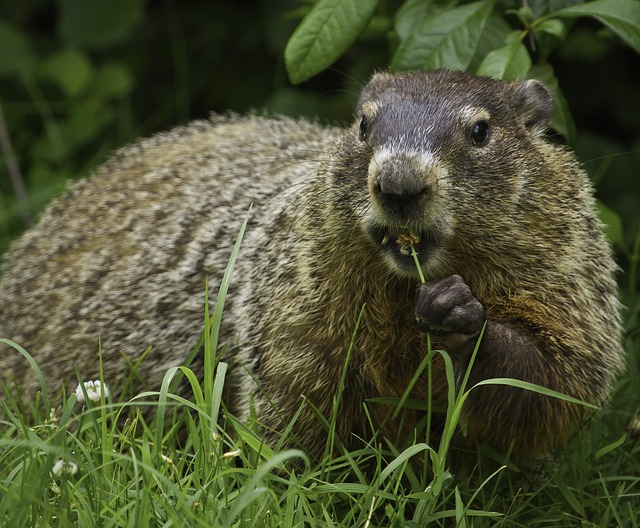 2018 Groundhog Day
Punxsutawney Phil has spoken!
The results of this year's Groundhog Day have been announced! February 2nd at 7:25 a.m. Eastern time, "Punxsutawney Phil, Seer of Seers, Sage of Sages, Prognosticator of Prognosticators, and Weather Prophet Extraordinaire" saw his shadow and predicted 6 more weeks of winter weather. However, if you're saddened by this news, keep in mind that Phil's prediction success rate is less than 40%. A little about the famous Phil, he is said to be 131 years old this year, and the one true weather predicting groundhog. His competition includes Buckeye Chuck from Ohio, Jimmy from Ohio, and General Beauregard Lee in Georgia.
The History of Groundhog Day
The tradition first began in 1886. There has been a long-standing superstition in multiple cultures that if an animal would cast a shadow, we would be due for another 6 more weeks of winter. The day celebrated is February 2nd, also known as Candlemas day. Candlemas day is the halfway point between the Winter Solstice and the Spring Equinox. The superstition holds that if the weather is fair enough for an animal to see his shadow, there will be 6 more weeks of winter ahead. On the other hand, if the weather is cloudy and undesirable, spring will come early in the year. Germans historically relied on a badger for their winter forecast, but finding the creatures few and far between, they switched to groundhogs.
The old German saying goes: 
For as the sun shines on Candlemas Day,
So far will the snow swirl until May.
For as the snow blows on Candlemas Day,
So far will the sun shine before May.
What is a Groundhog?
Groundhogs and woodchucks are the same animal, with the scientific name Marmota monax. They are members of the squirrel family, and herbivores with a diet of grass, plants, and clover. They typically eat about 1/3 of their body weight in vegetation every day! Groundhogs have traditionally been known for their destructive behavior and burrowing habits, and go into hibernation each winter. Phil predicts the coming weather on Groundhog Day when he comes out of his hibernation period every year. His handlers claim the secret to Phil's longevity is a mysterious "groundhog punch," which instills 7 years of life with each sip. Whenever Phil wants to communicate that he has seen (or not seen) his shadow with the world, he whispers to the president of the Inner Circle of the Groundhog Club in "groundhogese."
---
Happy Groundhog Day!
Follow us on social media for daily healthcare tips and news!