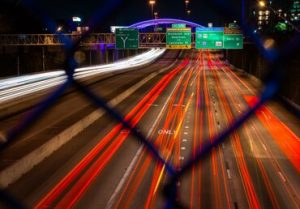 Governor Greg Abbott said that Texas Will Receive Vaccine doses for 1.4 Million people upon both Pfizer and Moderna's emergency use authorization approval by the FDA. The vaccine doses could arrive and be prepared for distribution as early as mid-December.
That is welcoming news for Texans. If the upward trend in cases continues, Texas will trigger another set of coronavirus restrictions set in place by Governor Abbott's executive order that was issued back in the middle of October. These restrictions include scaling back restaurant capacity to 50 percent, closing bars, and temporarily halting elective surgeries. These are the same orders that the governor put on the state at the end of June after cases were spiking during the initial reopening phases.
With Texas receiving enough doses to vaccinate 1.4 million people in the next couple of weeks, this means that approximately 2.8 million doses will be going to the Lone Star State. That is a significant amount heading to the state that has the most cases reported to date. The vaccine does require two shots taken approximately three weeks apart for it to take effect. Texas is expecting to receive more doses in the first couple of months of 2021.
Will this mean things begin to return to normal in the coming months? That is hard to say until the vaccine is in full effect, and we see the impact of how it will slow the spread of the virus. Masks and social distancing will likely be best practices for a while until the numbers get down to a level where the virus is no longer a threat to daily living. That timeline will stay fluid, but it will not be immediate.
"The State of Texas is already prepared for the arrival of a COVID-19 vaccine, and will swiftly distribute these vaccines to Texans who voluntarily choose to be immunized," Abbott said in a news release. "As we await the first shipment of these vaccines, we will work with communities to mitigate the spread of COVID-19."
Got Medicare Questions?
We hope this information on Texas Will Receive Vaccine doses for 1.4 Million people is helpful to you.
If you have questions about your Medicare coverage, call Empower Brokerage today. Let us help with your Medicare questions so you can get back to the activities you enjoy the most. (888) 446-9157 or click here to get an INSTANT QUOTE
See our other websites: