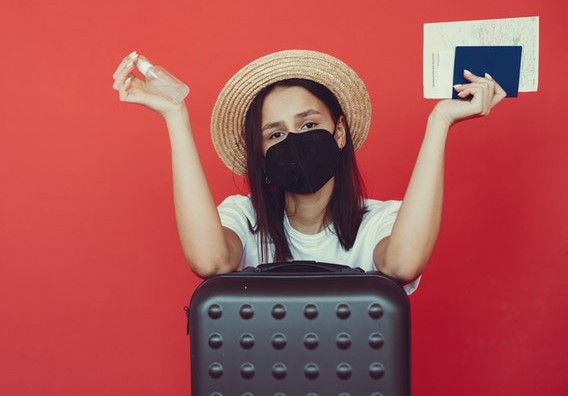 The COVID-19 pandemic has shaken the whole world, but several groups are fighting to bring a taste of normalcy back. One such group is fighting to institute COVID-19 immunity passports, electronic documents that show whether an individual has recently been infected, had contact with infected persons, taken a test, or received a COVID vaccine. These documents could bring back the air-travel industry, but at what cost?
What are COVID-19 Immunity Passports?
Immunity passports have been in the works since early this summer, but the topic recently resurfaced with the third wave of coronavirus cases hitting the world in recent months and a number of vaccines vying for emergency authorization. The United Kingdom became the first nation to authorize the Pfizer-BioNTech COVID-19 vaccine on December 2.
The global crisis has caused deep recessions around the globe, causing countless businesses to shut their doors indefinitely or permanently, in some cases. Governments are desperately searching for ways to improve local, state, and national economies, and some believe that instituting these digital COVID passports will allow for lightened restrictions, further stimulating economies.
Privacy and Ethics
Those in opposition to the passports claim that the very principle is unethical, as it eliminates any privacy regarding the virus and an individual's personal choices regarding a vaccination. There is also little proof that these passports would be fully effective since the virus can be asymptomatic and takes several days for symptoms to appear at all. Many health professionals claim that the technology lacks scientific evidence, and is, therefore, unnecessary at this point.
Several countries are still considering implementing COVID-19 immunity passports, despite the many arguments against the documents. The technology would be optional, in most cases, with people choosing whether or not to disclose their personal coronavirus-related information.
These electronic documents would likely be stored on an app. Users could update and access information from their mobile devices, allowing for easy proof of immunization and negative test results. Countries that choose to accept the documents would likely offer lightened travel restrictions to those with these immunity passports.
Confusion Surrounding COVID-19 Immunity Passports
In early December, there was talk in the United Kingdom regarding only allowing those with immunity passports to enter public establishments like pubs, sports stadiums, and movie theaters. These rumors were quickly dispelled by Cabinet Office Minister Michael Gove, who reassured British citizens that, although individual businesses will ultimately have authority to admit or refuse customers as they see fit, there will be no federal mandate enforcing the use of COVID-19 immunity passports or requiring Brits to receive coronavirus vaccines.
Got Medicare Questions?
We hope this information onCOVID-19 immunity passports is helpful to you.
If you have questions about your Medicare coverage, call Empower Brokerage today. Let us help with your Medicare questions so you can get back to the activities you enjoy the most. (888) 446-9157 or click here to get an INSTANT QUOTE.
See our other websites: