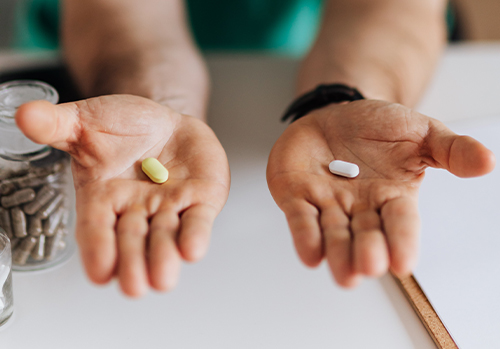 More than 131 million people use prescription drugs. If you have ever been in a pharmacy, you probably have been asked about taking generic medication. Sixty-six percent of all adults in the United States use prescription drugs. Older people and those with chronic conditions utilize these drugs at a particularly high rate. Nation-wide spending on prescription drugs increased from $30 billion in 1980 to $335 billion in 2018. Most people know about the cost savings for a generic, but what are other characteristics of generics compared to brand-name medications? 
What is a generic medication?
A generic medicine is a chemical equivalent copy of a brand-name medication required to have the same active ingredient, strength, form, and route of administration. Generic medication does not need to contain the same formula of inactive ingredients as the name-brand product and may also differ in shape, color, packaging, and labeling. Patients without insurance coverage paid $14 billion for prescriptions in 2021 and 97% of which were for generic medications. 
Why is a generic medication so much cheaper? 
The price of generic medication can stay relatively low because they do not have to repeat animal and clinical (human) studies required of the brand-name medicines to demonstrate safety and effectiveness. When multiple generic companies market the same product, market competition typically results in prices about 85% less than the brand name. Specialty drugs are usually more complex to develop and manufacture than non-specialty drugs. They generally have much higher prices because of the greater benefits to health and well-being that they tend to confer on their patients. Generics are not available for all types of medications, but they are a vast majority of the prescriptions filled today. 
Would you like to know more? Speak with one of our licensed insurance agents today!
Got Medicare Questions?
We hope that this information on generic medication is useful to you. If you want to learn about how Medicare has helped with the opioid crisis click here.
Let us help you answer your questions provide your complimentary benefits review and get you back to doing the things you love. 
Call (888) 446-9157, click here to get an INSTANT QUOTE, or leave a comment below!
See our other websites: