Choosing or Changing Your Medicare Coverage
There are a handful of things to consider when choosing or changing your Medicare coverage. The issues to consider include: convenience, cost, coverage, doctor and hospital choice, prescription drugs, quality of care, travel, and your other coverage.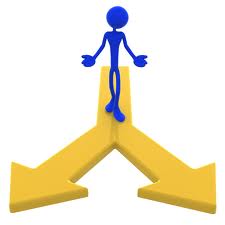 When choosing or changing your coverage, it is important to keep your convenience in mind.
Networks
Make sure the coverage you get works with doctors whose offices are near you, and hours work with your schedule. Consider whether or not your doctor uses electronic health records, which can speed processes along. When you choose your doctor ask where the pharmacies you can use are. Once you find a pharmacy in the network, ask your provider if it is a preferred pharmacy. A non-preferred pharmacy may be more expensive to you. If you do not wish to visit a pharmacy ask your provider if you can receive your prescription by mail.
Cost
Cost is an important factor in the decision process. So, determine how much your premiums, deductibles, and other costs will be. Then, calculate how much you pay for hospital and doctors visits. For out of pocket costs, see if there is a yearly limit on what you pay. Your costs may vary and may be different if you do not follow their coverage rules.
Location of Providers
Make sure your doctors are easily accessible with whatever plan you choose. See if the doctors and other health care providers accept what you choose. So, ask if the doctors you want to see are accepting new patients, and if you have to choose a hospital and providers from a network.
Prescriptions
When discussing prescription drugs find out if will need to join a Medicare prescription drug plan and ask if your prescription drugs will be under the plan's formulary, and if there are any rules that apply to your prescription.
Quality
Make sure the quality of care you receive is satisfactory. The quality of care and services offered by plans and other health care providers can vary. Medicare has information to help you compare how well plans and providers work to give you the best care possible.
Final Thoughts
Ask if traveling, both in the states and abroad, effects your plan, and for other coverage, ask if you are eligible for other types of health or prescription drug coverage (like from a former or current employer or union). Read the materials from your insurer, or plan, or call them to find out how it affects the coverage and if it  works with Medicare. If you have coverage through a former or current employer, union or other source, talk to your benefits administrator, insurer, or plan before making changes. IF you drop your overage, you may not be able to get it back.