Prescription Drug Extra Help Program
Medicare offers access to a special program to assist with prescription drug costs called extra help.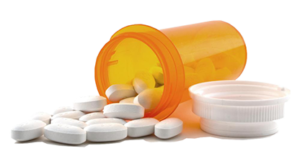 If you have limited income and resources, you can sign up for the extra help program. This assists with paying for monthly premiums, annual deductibles and prescription co-payments. Prescription drug costs in 2016 for people who qualified were under $2.95 for generic drugs, and $7.40 for brand name drugs.
Qualifying
If you are unsure if you qualify, it is still worth filling out an application. Many people with Medicare may be eligible for this program but are not aware of it. It is easy and free to apply, you can do so by visiting socialsecurity.gov, calling 1-800-772-1213, or going to your local social security office. Typically, people with incomes slightly below $1500 and limited  resources (your home, amount of money you have in the bank, etc.) qualify for extra help. Qualifying means you get help from the federal government to pay for your prescription drugs.
Special Enrollment Period
When you qualify, it allows you to pick and choose your medical coverage year round. Usually, Medicare beneficiaries must wait until the annual election period to choose or change coverage. For the extra help program, you are eligible for a continuous special election period. Instead of waiting for AEP, which is from mid October to early December, you can make changes year round. If you qualify, you have more privileges regarding employment. If your income is less than $1500, and you are not eligible for medicaid, you can see if you can get this extra help.
You are not locked into a plan with extra help because you have less restrictions. If you find yourself skipping medication or taking it sparingly because of cost, look into if you are eligible for this program. Extra help can cut your Medicare Advantage premium a great deal. It is worth applying for, and you can do so at any time.
Don't wait- apply today!