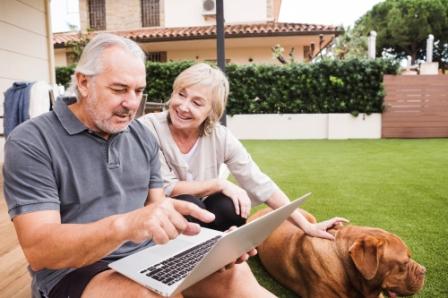 Changing Medicare Advantage plans can be a big decision in someone's life, and it can be done for a variety of reasons. Switching to save money or to use a different carrier are all reasons why someone might want to swap their plan out with one that better suits them. According to USA Today, here are the main reasons why someone might switch up their Medicare Advantage plan.
Plans Change
While all Medicare Advantage plans are required by law to give advanced notice of upcoming changes at the beginning of the year, that notice could slip through the cracks. If the warning of the change is not seen, you might be automatically enrolled in the plan at a higher rate than the previous year. If your plan changes not to your liking, the ability to switch out plans is something that consumers can take advantage of (no pun intended).
Finding the right provider
Having a Medicare Advantage plan limits the number of providers who are in your network. For example, a change might be in order if a doctor you have seen for years is now not accepting your Medicare Advantage plan. Having the doctors available to you that you know and trust is one of the most important things when it comes to healthcare. Make sure to check each year with your provider that they still take your Medicare Advantage plan.
Looking for a Pharmacy
If there is not a pharmacy within your network that's convenient enough for you to get to, that might be another reason to change plans. Driving out of the way to get your prescription drugs can be a major inconvenience. Finding a plan that has a pharmacy in your network close to you can be a major benefit.
Travel Concerns
Medicare Advantage usually limits consumers to their local providers, rather than being able to receive care all over the country. If you plan on traveling with any sort of frequency throughout the year, it might be in your best interest to find another plan that will allow care to be received wherever you are in the United States.
Health Insurance Questions?
We hope this information on Changing Medicare Advantage Plans is helpful.
Empower Brokerage wants to help you understand the insurance coverage you need and how to save money getting it. Stay on top of your health and give us a call at (844) 410-1320
Get affordable health insurance quotes by clicking here.
See our other websites: