When shopping for Medicare – whether it's a Medicare Supplement or a Medicare Advantage plan – it's important to weigh the pros and cons of the different plans on the market. For instance, though you may pay more for a Medicare Supplement policy, there are many reasons why consumers opt for a supplement rather than a Medicare Advantage plan. One reason is that they can take their policy with them wherever they go!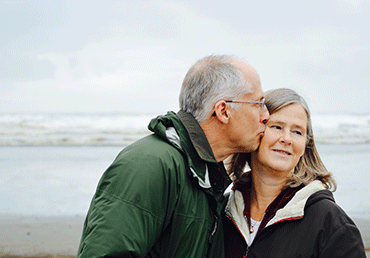 Portability in the United States
Not all plans, but some Medicare Supplements are portable. This means that you can take your policy with you when you move in state or out of state. Since Medicare Advantage plans are limited by geography and hospital networks, you have to get a new plan when you move, sometimes even if it's to a different county. Medicare Supplement plans, however, are not restricted to certain providers or hospitals within a network. That means you can take your Medicare Supplement to any doctor that participates in Medicare. So if hassle-free is an important quality for you in an insurance policy, then you'll like a Medicare Supplement.
International Coverage
Not only can you take your Medicare Supplement when you move anywhere in the United States, but you can also travel anywhere outside of the United States. So if you are on vacation in the Caribbean and have a wind-surfing accident or are under the weather, some Medicare Supplement plans will cover your medical expenses outside of the country. Therefore, if you are an avid traveler, then you should seriously consider purchasing a Medicare Supplement. Plus, a Medicare Supplement is cost-effective, at least in this regard, because it saves you from purchasing traveler's insurance!
Contact Your Licensed Agent
Again, it is all about weighing the pros and cons when shopping for a Medicare plan. If you never intend to move or if you don't like to travel outside of the United States, maybe these benefits don't interest you. Regardless, you should meet with your agent to see what types of plans meet your needs and offer benefits that interest you.
Lastly, Medicare Supplements offer more benefits than portability and international coverage. For example, wouldn't you like it if your Medicare policy covered your Part B deductible? Medicare Supplements do! Stay tuned with this series – "Why Pay More for a Medicare Supplement Policy?" – as we cover why sometimes paying a little extra can have a huge pay off!
Since insurance is often times overwhelmingly confusing, we want to shed light on this industry by answering YOUR questions. If you have any questions or concerns, comment below and your question may be the topic of our next video!

Click Here for Affordable Health Insurance Quotes

If you have any questions, please call us toll-free (888) 539-1633.