In the previous article – "Why Pay More for a Medicare Supplement Policy? Part 1" – we covered the benefit of taking Medicare Supplements with you wherever you go – nationally and internationally. In this article, we will discuss the continual coverage guarantee you have with a Medicare Supplement policy.
Guaranteed Acceptance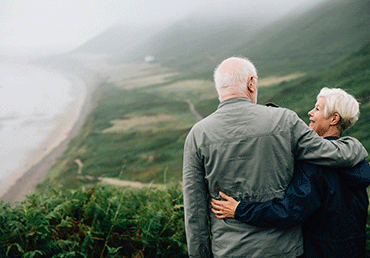 When you purchase a policy during the Medicare Supplement Open Enrollment Period (OEP), then the insurance company has to accept your application even if you have health problems. Plus, when you purchase a plan during the OEP, the insurance company can't charge you a higher rate because of your condition.

The Medicare Supplement Open Enrollment Period starts when you turn 65 and have Medicare Part B. This enrollment period lasts for 6 months. During this 6-month period, you can qualify for a guaranteed Medicare Supplement policy. However, if you apply for a supplement after the 6-month period, then you will have to go through the insurance company's underwriting process. If you have health problems, the insurance company can refuse your application, or they may charge you more in premium, based on a review of your health history.
Guaranteed Renewable Policies
Those with health problems need not worry about losing coverage with a Medicare Supplement plan. All standardized Medicare Supplements are guaranteed renewable. This means that insurance companies can't cancel your plan so long as you keep making your monthly premium payments. The only other way to lose your policy is if you provide misleading information during your application. For instance, if you withhold details about your health during the underwriting process, then your policy is subject to cancellation. Also, if the insurance company becomes insolvent or declares bankruptcy, you may also lose your coverage. Otherwise, your plan is guaranteed renewable, which means also means that your policy automatically renews every year.

Free Look-Back Period
If you want to switch from one Medicare Supplement policy to another one, you can in some cases. However, when you switch to a new plan, what assurances do you have that you will like this new plan more than your previous supplement? No worries! When coverage starts on your new Medicare Supplement policy, you will have a 30-day free-look period. During this time, you can decide whether you wish to continue with your new plan or return to your previous policy.

If you are considering switching plans, be sure to consult with your licensed broker first. Brokers are product experts, and they can run comparative quotes. Meaning, they can find you the best plan on the market that meets your needs.
Since insurance is often times overwhelmingly confusing, we want to shed light on this industry by answering YOUR questions. If you have any questions or concerns, comment below and your question may be the topic of our next video!

Click Here for Affordable Health Insurance Quotes

If you have any questions, please call us toll-free (888) 539-1633.