The History of Memorial Day!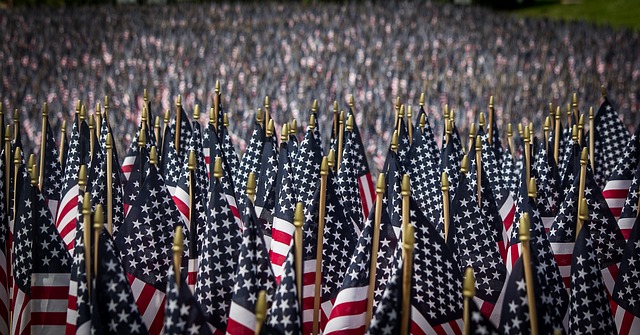 Memorial Day is observed on the last Monday of May, and honors the men and women who have died while serving in the U.S. military. This year Memorial Day is May 28, 2018. Memorial Day was established in the years after the Civil War, but didn't become a federal holiday until 1971. Some choose to commemorate the fallen by visiting cemeteries or memorials or meeting up with family.
The Civil War
The Civil War occurred from April 1861 to May 1865, and resulted in more war-related deaths than any other conflict in U.S history. Over 620,000 soldiers died during the war. The Civil War established the first national cemeteries. In the following years, Americans began honoring the lives of the soldiers during the springtime. Every year, the city of Waterloo, New York closed shops and held a city-wide event in which Americans could decorate the graves of soldiers. In 1866, the federal government dubbed it the birthplace of Memorial Day. Originally meant to honor the lost lives from the Civil War, Memorial Day shifted to honor all military personnel who died in any war after World War I.
Decoration Day
General John A. Logan, the commander-in-chief of the Union veterans' group known as the Grand Army of the Republic, called for a nationwide day for remembering war veterans to be held on the 30th of May. He called this day Decoration Day, where residents could decorate the graves of buried soldiers. The federal government officially recognizes Virginia as the first state to celebrate Decoration Day, as people dressed the graves in Arlington National Cemetery. There is some debate about which state actually 'birthed' the holiday first. Decoration Day was an official state holiday in every Northern state by 1890. Southern states honored their soldiers on separate dates until WWI.
The Shift to Memorial Day
Decoration Day eventually became known as Memorial Day. Congress established the last Monday of May as the official holiday in 1968. The purpose was to create a three day weekend for federal employees. This change did not go into effect until 1971. Some cities elect to throw parades, such as Chicago, Washington D.C., and Chicago. As this holiday unofficially marks the start of summer, many people throw barbecues or take trips out of town. One formal ritual is to hang the American flag at half-staff until noon, then raise it to the top on this holiday. Another is to pause for a moment of remembrance at 3pm local time.
---
Have a happy and safe Memorial Day, as we honor those who have given their lives for their country.