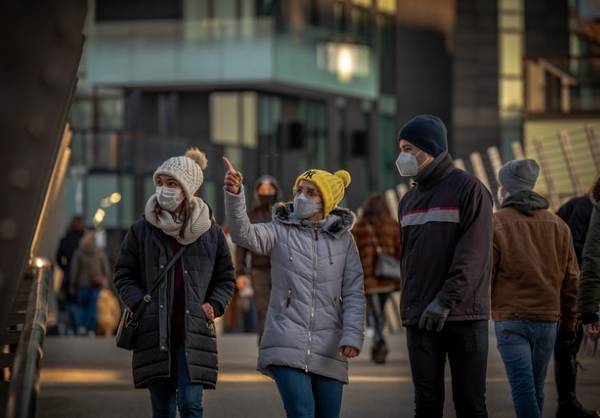 This March may prove to be a key turning point in the ongoing Coronavirus pandemic in America if recent vaccine estimates are correct. Several vaccine manufacturers have amped up their production to try and reach vaccination goals and states have been given more predictable distribution schedules while the number of people eligible for the COVID-19 vaccine has grown due to less restrictions on who has priority. Current estimates show that the number of daily vaccinations in March could nearly double, which would surely play into many Americans experiencing a healthier, happier summer this year.
Expected Increases in Vaccine Numbers
When the vaccine first became available late last year, manufacturers and providers were not able to keep up with demand of the vaccinations. The number of available vaccines has rapidly risen and will likely continue to increase with companies like Johnson & Johnson joining Pfizer and Moderna in the ranks of vaccines approved for emergency distribution.
As of March 2021, around 75 million total vaccine doses had been delivered to the United States. By the end of March, Pfizer and Moderna expect to deliver 120 million and 100 million doses to America, respectively. Of course, there are more Americans that want to be vaccinated than these companies will be able to provide shots for in the next few weeks. These 200+ million doses could go a long way towards achieving herd immunity, however. With the recent Johnson & Johnson one-shot vaccine's approval, we are barreling towards the end of this tumultuous pandemic and towards a day where we can all breath a little easier.
Growth and Progress
As of March 11, 2021, over 32.9 million Americans were fully vaccinated against COVID-19. Another 62.5 million had received their first of two doses. These numbers are substantial, but when compared to America's whopping population of over 328 million people, it is obvious that we have a long way to go until herd immunity is reached.
In an interview with Will Feuer of CNBC, Moderna President Dr. Stephen Hoge said that "Since the end of 2020, we have doubled our monthly deliveries to the U.S. government, and we are working to double them again by April to more than 40 million doses per month," He continued, "As we work to meet these goals, we are continually learning and working closely with our partners and the federal government to identify ways to address bottlenecks and accelerate our production."
Got Medicare Questions?
We hope this information on how the number of daily vaccinations in March could nearly double is helpful to you.
If you have questions about your Medicare coverage, call Empower Brokerage today. Let us help with your Medicare questions so you can get back to the activities you enjoy the most. (888) 446-9157 or click here to get an INSTANT QUOTE
See our other websites: