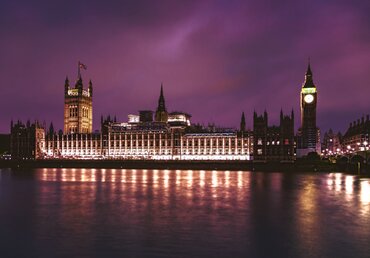 With an uptick in positive COVID-19 cases, the new COVID variant sparks lockdown in Europe. Prime Minister Boris Johnson announced that as part of England's latest COVID restrictions, the country is going into lockdown again starting Tuesday. The lockdown begins just a day after the country rolled out the AstraZeneca vaccine to help try to slow the spread of the virus. The new restrictions mimic those of the original lockdowns in March where residents were only allowed to leave their homes for essential reasons such as exercising, going food shopping, and needing medical attention. People who do not live together are not allowed to mix households with the exception of children in a childcare bubble. An elite sport such as the English Premier League (soccer) will be allowed to continue without the presence of fans in the stadiums.
The U.K. eclipsed 50,000 positive cases for a week straight, including an all-time high of 58,784 cases last Monday. The rise in cases can be attributed mainly to the new COVID-19 variant, which is more transmissible than the virus we have been trying to combat for almost a calendar year. Prior to the lockdown being announced, much of England was living in tier 4 restrictions, the highest level of restrictions placed on areas based on their case numbers and outlooks.
The United Kingdom has 500,000 doses ready to be given of the vaccine developed by medical giant AstraZeneca and Oxford University. According to Johnson, there will be 10,000,000 doses available by the end of March, one year since the initial lockdown was put in place. The UK was the first country to give out the Pfizer vaccine in December. As is the case with most, if not all of the vaccines produced, they require two doses a person for it to take effect.
With England going on lockdown for the second time, other countries around Europe could shortly follow suit, especially if the new variant becomes more difficult to contain as the days go by. Hopefully, the lockdown coupled with the vaccines becoming available to the general public will be enough to curb the spread of the virus over the next few months.
Got Medicare Questions?
We hope this information on New COVID Variant Sparks Lockdown is helpful to you.
If you have questions about your Medicare coverage, call Empower Brokerage today. Let us help with your Medicare questions so you can get back to the activities you enjoy the most. (888) 446-9157 or click here to get an INSTANT QUOTE
See our other websites: