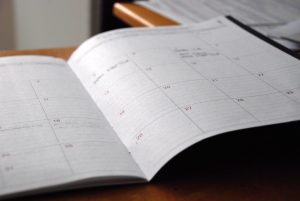 Medigap plans, the extra cushion to your health plan. With these supplements, you can get the holes in your health insurance filled easily with a monthly premium. Whether its a plan F, G, N or the others that fall into the alphabet soup you have many options to perfectly fit your current needs. But what happens when your plan isn't covering enough? What if your plan isn't currently working for you financially and you need a change. With MA plans you have to change during specific time periods like the AEP. Does the same apply to your Medicare supplement?
Medicare supplement plans are intended to supplement your Original Medicare (Part A and Part B) coverage by paying for certain out-of-pocket costs. These plans arent necessary, but come as a huge help for those without pocket costs.
Why You Might Change Your Medicare Supplement
Your plan might have been good for you in the past, but you might need a change. Maybe one reason is that you need a plan with a lower monthly premium. Maybe it's due to the fact that you found the same plan at a cheaper price from a different insurance company. (Medigap plans are standardized benefits across each letter meaning the basic benefits for a plan A are the same for every company that also sells a plan A). Maybe you are in need of more benefits and want to switch Plan Letters to get increased coverage. Maybe you don't use the benefits you have currently and want to switch to a lighter plan.
Can I switch Medigap Plans Whenever I want?
The simple answer is yes, you can apply for another plan at any time as long as you're enrolled in Part A & B. Despite this a company doesn't have to accept you. You will have to go through underwriting and depending on the company they may or may not accept you. Some stays have a monthly guarantee issue and can be found here.
Want to find out what Medigap plans are on the market? Contact your agent today and ask for a quote.
Got Medicare Questions?
Empower Brokerage can help with your Medicare questions. Get an instant quote or call and speak with a licensed agent about finding Medicare Advantage plans in your area. 1-888-446-9157