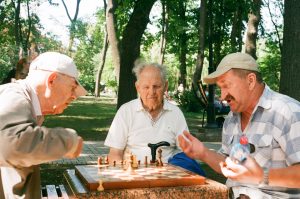 When it comes to medicare supplements – better known as Medigap policies – many have questions. Whether it's, "What does a Medigap cover?", "Is there any big difference in Medigap plan A-N?", or even "Why should I even purchase a Medigap policy?", we can help you these questions.  Today we will go over the most common Medicare supplements questions and give you an answer.
To start let's go over the most common question.
What is a Medigap policy?
Medigap, or a medicare supplement policy, supports your current plan that you buy from a private company to pay health care costs not covered by Original Medicare, such as co-payments, deductibles, and health care if you travel outside the U.S.  Medigap plans cost an average of around $143 a month at least for Plan F, the most popular of Medicare supplements. Each state's average varies a little but average cost per state can be found here as of 2018.
What are the differences in Medigap Plans?
Which do you choose? With so many options how can you choose the right plan for you and what are the main differences? Each Medigap plan covers more or less of the gap in Medicare. For instance Plan F covers every hole existing. Plan G covers nearly as much but with a difference in Part B deductible. Plan N covers the same as Plan G except you come out of pocket for copays for doctor and E.R. visits. It is important to note Plan F will be going away at the end of 2019 except to those already with the plan, or if you are eligible for Medicare before January 2020.
Do You Need a Medicare Supplement?
Like everything, there are pros and cons to having a medicare supplement. For one Medicare supplement plans cover all or part of medicare additional fees, but monthly premiums can be pricey. Plans are easy to compare, but once enrolled its hard to switch.  Some plans offer extras like excess charges, foreign travel, and Silver Sneakers program, but don't include drug coverage. These are all pros and cons you will want to think about when deciding if a Medigap plan is right for you.
Talk to your agent and ask if a Medigap is right for you!
Got Medicare Questions?
Empower Brokerage can help with your Medicare questions. Get an instant quote or call and speak with a licensed agent about finding Medicare Advantage plans in your area. 1-888-446-9157