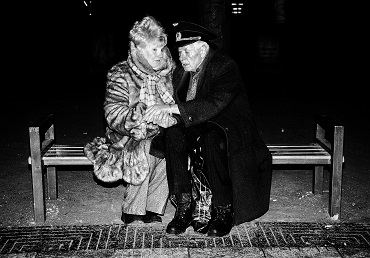 What seniors should expect when dealing with Medicare? Today we go over Hot topics that await in the 2020-2021 season!
Why Medicare Reviews are important
Why is an annual Medicare review important? Medicare plans and the coverage they provide change every year. Your doctor might not be in your plan's network anymore. The medications you take could not be covered as well as your pharmacy being out of network. These considerations culminate in a need to being informed so you can carefully understand how these changes may affect you.
Not only can your plan's coverage change but changes in your life can also call for a need in adjustments. How has your financial situation changed in the previous year? Are you still comfortable with your plan's cost-sharing terms? In the last few months have you received a new diagnosis or prescription that might not be covered by your current plan. Changes in your life circumstances can call for a new plan and best of all you could even save money!
Medicare Advantage plans and how to shop for the right plan.
With the annual enrollment period approaching, it's important to understand your options. Medicare Advantage (MA) plans offer you a chance to cover all your Part A and Part B benefits. MA Plans also known as "Part C" are sold by private companies through contracts with Medicare. With many different companies offering competitive plans how are you to know which plan is right for you?
There are five things you will want to consider when choosing coverage: Cost, Coverage, Supplemental Coverage, Prescription drugs, as well as doctor and hospital choices. MA plans have a yearly limit on your out of pocket cost. MA plans must cover all of the services that Original Medicare covers, but also come with extra benefits. With a MA plan, you can't use a Medigap policy, also known as Medicare Supplement. Most MA plans include drug coverage. Is your doctor in your plan's network? How about your hospital?
How to shop for Medicare Supplements and what to do if you have an F plan.
Original Medicare pays for much, but not all, of the cost for healthcare services and supplies. This is where a Medicare Supplement, or Medigap policy, comes into play. A supplement can help pay the remaining cost of certain health care costs such as copayments, coinsurance, and deductibles.
Supplement Plans are categorized by letters A, B, C, D, F, K, L, M, N. Medicare Supplement policies are standardized, meaning they all offer the same basic benefits. However, some offer additional benefits. Some of these additional benefits can cover skilled nursing, certain deductibles, and even hospice care.
In 2020 Plan F, one of the most popular Medigap Plans is no longer available to those entering Medicare supplement eligibility. Those who were looking forward to Plan F are not out of luck with many turning towards Plan G as a cheaper alternative.
Medicare Questions?
Empower wants to help you get the best insurance for your needs and the most for your money. We want to help you stay on top of your health.
CALL US at (844) 410-1320
Get affordable health insurance quotes by clicking here. Want to read more of our articles you can visit https://empowermedicaresupplement.com/ for more Medicare topics!