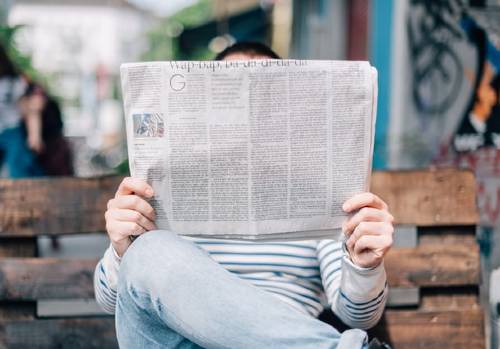 Over the past nine months, the novel COVID-19 has swept international news headlines. News of the coronavirus continues to emerge as we enter the fall and winter months, but because of the pandemic's magnitude, several major health care headlines have gone largely unnoticed. Below are three health headlines you might have missed due to the coronavirus pandemic.
Price Transparency
Due to the pandemic's emergent nature, several health laws have been tabled, but the development of price transparency legislation has continued. Price transparency legislature would require hospitals and medical care facilities to post the cost of certain services online. This would result in more competition, providing consumers with more options when it comes to the cost of their health care.
As of now, the law is currently tied up in a court battle but is expected to go into effect at the first of the year. The Centers for Medicare and Medicaid Services (CMS) may charge a daily fee to and report the names of any facilities that fail to follow the new set regulations.
Surprise Billing
On the other hand, legislation to end surprise medical billing continues to creep along with no final resolution in sight. Surprise billing occurs when a patient unwittingly receives health care from outside their insurance provider network, resulting in higher-than-anticipated medical bills. Lawmakers came close to passing a deal to end surprise billing at the end of 2019, but no consensus was reached.
The COVID-19 pandemic largely put the deal on hold. Some emergency legislation protecting patients from coronavirus-related surprise billing was passed, however, there are still reports of surprise bills seven months into the pandemic in America. Although a more permanent solution has been discussed, no additional progress has been made on a long-term fix thus far.
Telehealth
Telehealth has gained popularity in recent years because of the ease it provides patients with minor ailments. Recent social distancing measures, however, caused a sharp upturn in the number of Americans using telehealth services. Telehealth has expanded from primary care services to virtual specialty services, complete with remote monitoring technology like glucose monitors and pulse oximeters. As the pandemic continues and technology improves, it is likely that telehealth will become an increasingly large portion of healthcare services in the US.
Some companies like Universal Health Services and Intermountain Healthcare are providing remote services like post-acute home care and hospital-level care for specific illnesses, respectively. Previously, CMS has rules in place against remote patient monitoring, but with many of these restrictions being lifted for the coronavirus crisis, it is unlikely that the centers will restrict telehealth again in the future.
Got Medicare Questions?
We hope this information on the health care headlines you may have missed is helpful to you.
If you have questions about your Medicare coverage, call Empower Brokerage today. Let us help with your Medicare questions so you can get back to the activities you enjoy the most. (888) 446-9157 or click here to get an INSTANT QUOTE
See our other websites: