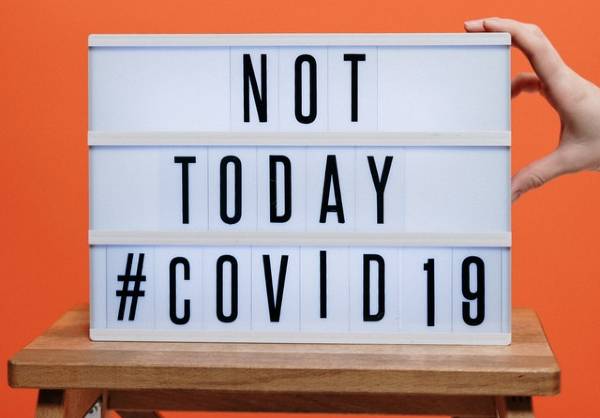 The current coronavirus pandemic has caused worldwide stress and anxiety, especially for older individuals, individuals with pre-existing health conditions, and those without health insurance. There are options for these groups, however, few Americans are aware that the federal government is currently covering COVID-19-related treatment costs for uninsured populations. Uninsured individuals diagnosed with COVID-19 should speak with their doctors to avoid accidentally footing the bill!
In April, President Trump announced that the federal government would cover all testing and treatment costs for uninsured Americans affected by the novel coronavirus. The program is a part of the federal pandemic relief legislation called the Coronavirus Aid, Relief, and Economic Security Act or the CARES act, which also provided $2 trillion in one-time cash payments, increased unemployment benefits, loan forgiveness, federal aid for corporations, and aid for state and local governments during the coronavirus crisis.
In 2019, nearly 40 million American adults did not have a health insurance policy. From March to May of 2020, alone, layoffs and job cuts resulted in another 27 million people losing health coverage. In the face of a global pandemic, many of these uninsured Americans worry that they will not be able to cover medical costs should they fall ill with COVID-19. The American government, however, covers coronavirus-related costs for the uninsured; so why hasn't anyone heard about it?
Simply put: providers are not required by law to disclose that information to patients at the time of treatment, so those without insurance are largely left in the dark regarding the programs that have been put in place to protect them from coronavirus-related health care costs. Angela Settles of Nashville spoke with Blake Farmer of Nashville Public Radio regarding her husband's death, which was caused by complications of COVID-19. Settles' husband was 30 years old with no underlying health conditions at the time of his death and wished to avoid hospitalization because of his lack of health insurance.
Settles had visited the hospital twice for his symptoms, once before his diagnosis and once after. He refused to return a third time in fear that his family could not afford it and died in his home soon after. Had Settles and his wife been made aware of the federal cost relief, Settles may have been more willing to receive the medical care he needed.
Anthony Wright, executive director of California-based activist group Health Access, told PBS, "If there are people who are not getting the screening, testing and treatment because of fear of a bill, that not only endangers themselves — that makes it much harder for the public health professionals to get a handle on the crisis overall."
If you or a loved one lacks insurance and is diagnosed with COVID-19, make sure to ask your doctor about the steps that can be taken to avoid accumulating medical bills.
Got Medicare Questions?
We hope this information on the government covering COVID-19-related treatment is helpful to you.
If you have questions about your Medicare coverage, call Empower Brokerage today. Let us help with your Medicare questions so you can get back to the activities you enjoy the most. (888) 446-9157 or click here to get an INSTANT QUOTE
See our other websites: