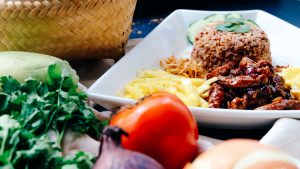 According to a news article released by U.S. News & World Report, the 2020 best diets for 2020 are here. By evaluating 35 of the most popular diets, the organization has now identified which are top-rated for your fitness and health goals. With the new year here and many resolutions focused on healthier lifestyles, here are some of the best diets and benefits we found. Which of these diets will you incorporate into your eating habits?
Weight Loss Diets
The article breaks down each diet based on specific outcomes. For instance, if you're looking for weight loss, the top three rated include weight watchers, vegan diets, and volumetrics diets. A weight watchers diet allows the users to not only shed pounds but also focus on healthier living and improving well being. The vegan diet focuses on foods like fruits, veggies,  leafy greens, whole grains, nuts, seeds, and legumes. The filling diet might fall short in certain nutrients but it still has many health and environmental benefits. Volumetric diets help you to NOT cut food but base each meal on foods that are best for you nutritionally while keeping active with regular exercise. Although preparation can take some time the benefits are out of this world.
Healthy Heart Diets
Looking for a diet that is healthy and heart-based? The top three include an Ornish diet and Mediterranian diet. Each diet has its own pros and cons, for instance, the Ornish diet is low in fat refined carbohydrates and animal protein. Those who use this diet can not only see the loss of weight, but also the lowering of blood pressure and preventing cancer. The bad part is the diet isn't necessarily cheap nor is it easy to stay the course long enough to see results. The widely accepted Mediterranean diet which includes a diet of reduced red meat, sugar, and saturated fat, is known for its health benefits. Whether that be heart and brain health, cancer prevention, or weight loss the diet is known for its diverse foods while being nutritionally sound. Although it can be pricey it's well worth the cost.
Diabetes Considerate Diets
For those with diabetes, it might seem hard to find something while being considerate of the condition. The article has just the diets for you to enjoy in 2020. One diet is the DASH diet, which stands for dietary approaches to stop hypertension. This diet bolsters fruits, veggies, whole grains, lean protein, and low-fat dairy. While discouraging foods high in saturated fat, full-fat dairy foods, and tropical oils. It also doesn't allow sugar-sweetened beverages and sweets. Another interesting diet choice presented is the flexitarian diet. This diet is basically being a flexible vegetarian not eliminating meat completely while enjoying vegetarian health benefits. While eating plant-based foods and less meat until an urge hits, this diet can help you lose weight and improve overall health.
Looking for more healthy diets to kick off the new year? Visit https://health.usnews.com/best-diet for all their diet advice. Don't stop with just your diet, but ask your PCP what changes you can make for a healthier 2020.
Got Medicare Questions?
Empower Brokerage can also help with your Medicare questions. Get an instant quote or call and speak with a licensed agent about finding the right Medicare Advantage plan in your area. 1-888-446-9157