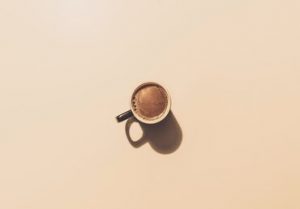 The benefits of coffee are proving to be plentiful, according to recent health studies. According to BMC Public Health, a peer-reviewed medical journal, drinking three to four cups of coffee a day could reduce the risk of contracting liver cancer and other alcohol-related liver diseases. Researchers studied the habits of approximately 500,000 coffee drinkers in Great Britain between the ages of 40 and 69.
During the study, they found that 21 percent of coffee drinkers showed a reduced risk of developing a chronic liver disease and 20 percent of people in the study were less likely to develop fatty liver disease.  Compared with non-coffee drinkers, coffee drinker are almost 50 percent less likely to die from any liver problems. The Study noted that three to four daily cups of coffee provided the most protection against liver disease. However, those who drank an excessive amount of coffee increased their risk. Three to four cups seems to be the happy medium, according to the study.
Vanessa Hebditch, of the British Liver Trust, told The Guardian "It's important that people improve their liver health not just by drinking coffee, but by also cutting down on alcohol and keeping to a healthy weight by exercising and eating well."
In another study published by the medical journal Circulation: Heart Failure, drinking one cup of coffee a day was found to reduce the risk of heart failure somewhere between 5 and 12 percent per cup, up to three cups daily. A similar study from Atherosclerosis Risk in Communities said the risk of heart failure was not lowered by drinking drink 0-1 cups; however, drinking two or more cups provided a 30 percent reduced risk of heart failure among people in the study. Interestingly, decaf coffee does not offer the same benefits as its caffeinated counterpart, begging the question of whether or not caffeine is the acting ingredient contributing to reduced risk of heart failure.
Coffee is the morning beverage of choice for millions of people around the world. With studies now saying it could help improve overall health and reduce the risk of serious issues like liver and heart disease, the overall consumption of coffee could continue to steadily rise over the coming years.
Got Medicare Questions?
We hope this information on Coffee related to health is helpful to you.
If you have questions about your Medicare coverage, call Empower Brokerage today. Let us help with your Medicare questions so you can get back to the activities you enjoy the most. (888) 446-9157 or click here to get an INSTANT QUOTE
See our other websites: