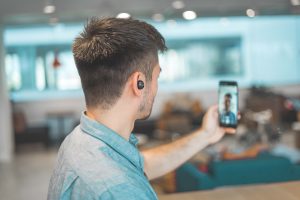 Cigna is expanding its telehealth footprint as it suits up for expansion. The company announced that it is expanding its telehealth partnership with MDLive to virtual primary care. This expansion gives greater usage of telehealth and virtual access to doctors already in behavioral health and urgent care services.  This resource is currently available to Cigna employer-sponsored health plan enrollees, allowing patients to avoid unnecessary trips to the ER or helping someone get mental health access quickly to avoid adverse outcomes.
MDLIVE & Cigna Partnership
With primary health being available through MDLIVE, doctors will be able to better manage employees health, starting with wellness screenings. Cigna will be the first insurance partner with MDLIVE to offer virtual care for checkups, sometime in the second quarter. MDLIVE believes this change is huge especially with competition like Teladoc and American Well competing for clients. MDLIVE also stated that the platform will be one of a kind that's offered to all of Cigna's employer clients.
Will This Replace PCP's?
MDLIVE chief executive officer Rich Berner had this to say about the expansion to primary care, "The MDLIVE virtual primary care platform will help health plans and health systems shift from reactive care to proactive and predictive health management and care,". Make no mistake, the telehealth offerings are designed to replace someone's existing relationship with their PCP unless an employee chooses to. It is supposed to supplement the care already existing according to Cigna and MD.
The Future of Telehealth services
Telehealth experiences so far have been a great satisfaction. Whether it be for those in need of a quick consultation or with limited access, telehealth allows users greater flexibility. From virtual appointments, remote monitoring, access to personal health records and more telehealth is continuing to grow with 76% of hospitals using telehealth back in 2017. With the expansion, both Cigna and MDLIVE are speeding up usage of the telecommunication technologies.
Since insurance choices can be confusing, we want to help you understand what coverage you need and how to save money from getting it. We want to answer your questions.
CALL US at (844) 410-1320
If you comment below, your question may be the topic of our next post!