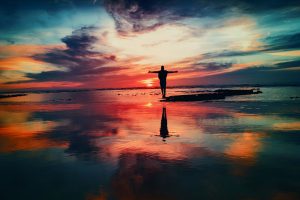 Sustainability Agenda
With a new decade here, The UN's Sustainability Agenda continues towards its universal call to action, to improve lives for everyone and everywhere by 2030. These goals not only address global challenges we face such as poverty, pollution, & peace but also goals to help us achieve a more sustainable future. 17 goals all interconnected, in order to help the development and sustainability for the next generation.
Goals 1-3
The first of the 17 goals is no poverty by 2030. With more than 700 million people living in extreme poverty, basic needs like health, education, and sanitation all become a struggle.
The second goal is fighting back against hunger. By rethinking how we grow, share, and consume food, we can provide nutritious meals for all incomes, while supporting people in rural areas.
Goal three is promoting healthy lives and well being for all at all ages. We all will face death at some point but as life expectancy increases we would like to provide as many days possible. Some of the targets to ensure this is reducing the global maternal mortality ratio to less than 70 per 100,000 live births. Ending the epidemics of AIDS, TB, and malaria. As well as strengthen the prevention and treatment of substance abuse.
Goals 4-6
What better way to impact the world than providing quality education to create sustainable development. By 2030, The UN would like to ensure that all children have free, equitable and quality primary and secondary education. They also want to offer children access to quality early childhood development, care, and preprimary education so that they are ready for primary education. Finally to ensure equal access to men and women to affordable tech, vocational, tertiary education including university (college).
Goal five is to achieve gender equality most importantly empowering women and girls. In many parts of the world, women are not considered equal. By providing women and girls with equal access to education, health care, decent work, and representation in political and economic decision making we can take the steps forward to ensure this.
To end this segment by 2030 the UN would like to ensure access to water and sanitation for all. Water is an important resource for all, making up 60% of our body. With clean water and improved sanitation, we can not only improve food security but also end defecation and restore ecosystems.
The UN has a 17 step game plan to better our world by 2030. To ensure the betterment of all worldwide they need our help. Stay tuned for follow up segments to learn how you can support the initiative today.
How do you feel about this? Let us know below and then call us for a complimentary insurance review. We love helping people!
Need Insurance?
If you're looking for the right insurance for your primary care call Empower Brokerage at 1-844-410-1320 or request an agent here.
You can also visit our websites: