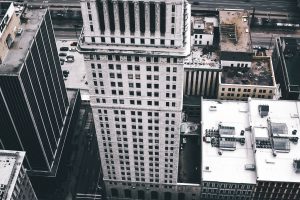 Sustainable Development Agenda
We are back with part two of the Sustainable Development Agenda discussion. Adopted by all UN member states in 2015. The goal of this plan is a call to action to help end poverty, protect the world, and provide better lives for everyone. If you haven't seen our previous article on goals 1-6 check it out here.
Goals 7-10
Affordable clean energy is step seven for sustainable goals. Energy is a broad area whether it's for jobs, security, climate change, food production or just a better life. By 2030 the UN would like to make energy affordable and reliable for all. The UN would also like this energy to be cleaner, due to the damage our current energy is effecting our carbon footprint.
Economic growth comes in at goal eight. By 2030, the UN would like a 7% growth in domestic product growth in the least developed countries. Higher levels of economic productivity reached by using technological upgrading and innovation. Along with more job creation, entrepreneurship, creativity, and innovation, these goals can help tremendously for countries looking to build a strong economy.
Goal nine targets the creation of industries, innovations, and infrastructures, which can help support goal eight. By creating reliable infrastructures, economic development will be affordable and equitable for access to all. The industries that would sprout due to the stable infrastructures would allow the integration of small scale enterprises into value chains and markets. By 2030 if the industries and infrastructures that are put in place are successful, it will lead to an increase in R&D as well as the development of better access to information and communications.
Goal ten is reducing inequalities. Those most vulnerable, are in the least developed countries. Empowering those with equal opportunity will reduce inequalities and eliminate discriminatory laws, policies, and practices. Along with adopting policies including fiscal, wage, and social protections greater equality can be achieved.
Goal 11 & 12
By 2030 the UN wants to provide sustainable cities and communities. Cities and local communities have enabled people to advance as a social society. Since humans are a social creature, helping the creation of adequate, safe and affordable housing can help those in worse conditions be brought up in a healthier environment. By 2030, the UN would like to enhance the sustainable urbanization for human settlement. Providing access to safe public spaces for women and children can help increase positive environments for them to grow and develop.  Prosperity in communities can then lead to job creation as well as growth while reducing poverty.
To end this segment of Sustainable Development goals, we bring to you responsible consumption and production. This goal is to help promote using resources and product consumption responsibly. By 2030 the UN wants to implement a 10-year framework of programs on sustainable consumption and production. Efficiently using our natural resources. Reducing the waste of food across retail and consumer levels. And to generate better methods of recycling and how we get rid of waste.
The UN has a 17 step game plan to better our world by 2030. To ensure the betterment of all worldwide they need our help. Stay tuned for follow up segments to learn how you can support the initiative today.
Need Insurance?
If you're looking for the right insurance for your primary care call Empower Brokerage at 1-844-410-1320 or request an agent here.
You can also visit our websites: