These are some of the places affected by the Coronavirus
Places affected because of coronavirus: There are various places that have been affected severely and are spreading this pandemic widely. Moreover, these places have been divided into categories as per travel restrictions and suggestions. There are various conspiracy theories on how this outburst began including man-made efforts in research in China for another war. However, there is no confirmed evidence of any of the theories.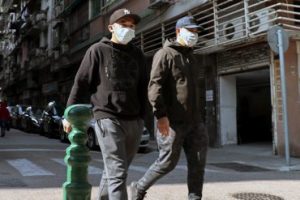 Degree 4 places are strictly no travel. These include:
Afghanistan, South Sudan, Haiti, Iran, Iraq, North Korea, Libya, Mali, Somalia, Syria, Venezuela, Yemen, Burkina Faso, Central African Republic, China.
Places with degree 3 are reconsideration of travel. These include:
Mongolia, Italy, South Korea, Lebanon, Nicaragua, Niger, Nigeria, Pakistan, Sudan, Turkmenistan, Azerbaijan, Burundi, Chad, the Democratic Republic of the Congo, Guinea-Bissau
The degree 2 places are more towards precautionary measures and are classified are Exercise increased caution. These include:
Burma, Algeria, Antarctica, Guinea, Hong Kong, Japan, Macau, Papua New Guinea, Belgium, Denmark, France, Germany, Netherlands, Serbia, Spain, United Kingdom, Belize, Brazil, Trinidad and Tobago, Turks and Caicos, Guatemala, Guyana, India, Indonesia, Israel, Jamaica, Jordan, Kenya, Kosovo, Madagascar, Malawi, Maldives, Mauritania, Mexico, Morocco.
Moreover, Nepal, Peru, Philippines, Russia, Saudi Arabia, Sierra, South Africa, Sri Lanka, Tajikistan, Tanzania, Timor-Leste, Tunisia, Turkey, Uganda, Ukraine, Uruguay, Zimbabwe, The Bahamas, Bolivia, Bosnia, Bosnia and Herzegovina, Cameroon, Chile, Colombia, Costa Rica, Cote d'Ivoire, Cuba, Dominica, Dominica Republic, Ecuador, Egypt, El Salvador, Eritrea, Ethiopia, Republic of the Congo.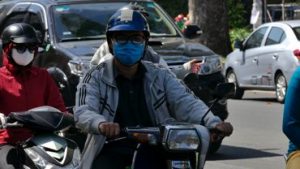 Some of the safer places that have been marked as degree 1 with Exercise Normal Precautions include:
Liechtenstein, North Macedonia, Nauru, Palau, Albania, Andorra, Angola, Anguilla, Antigua and Barbuda, Botswana, Cabo Verde, Comoros, Djibouti, Equatorial Guinea, Lesotho, Namibia, Eswatini, Australia, Brunei, Fiji, French Polynesia, Kiribati, New Caledonia, New Zealand, Samoa, Austria, Belarus, Bulgaria, Croatia, Cyprus, Czech Republic, Estonia, Finland, Greece, Hungary, Iceland, Ireland.
Furthermore, Latvia, Lithuania, Luxembourg, Malta, Montenegro, Norway, Poland, Portugal, Romania, Slovakia, Slovenia, Sweden, Switzerland, Kazakhstan, UAE, Aruba, Barbados, Bermuda, Bonaire, Sint Eustatius, and Saba, Cayman Islands, Curacao, French West Indies, Montserrat, Saint Kitts, and Nevis, Saint Lucia, Sint Maarten, Saint Vincent, and The Grenadines, Grenada, Kuwait, The Kyrgyz Republic, Laos, Liberia.
Also, Malaysia, Marshall Islands, Mauritius, Micronesia, Moldova, Mozambique, Oman, Panama, Paraguay, Qatar, Rwanda, Sao Tome, and Principe, Senegal, Seychelles, Singapore, Solomon Islands, Suriname, Taiwan, Thailand, Togo, Tuvalu, Uzbekistan, Vanuatu, Vietnam, Zambia, British Virgin Islands, Tonga, Argentina, Armenian, Bahrain, Benin, Bhutan, Cambodia, Canada, Gabon, The Gambia, Ghana
Thus, to get help and pricing for your insurance needs, call us at 1-844-410-1320 or request an agent here.
Furthermore, see our other websites: