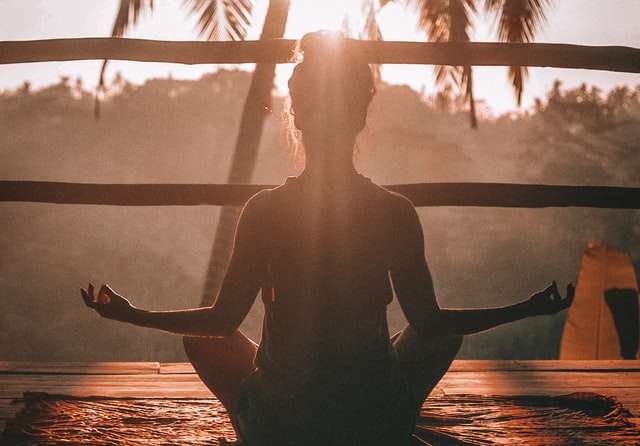 2020 has been stressful for nearly everyone, but for seniors especially. Between the fear of the coronavirus pandemic and the pressure of wading through seemingly countless negative news articles, it has been hard to catch a break in the past eight months. Throughout the chaos, however, it is important for seniors to take a moment each day to relax. A great way to incorporate relaxation into your daily schedule is to take up meditation, which has great benefits for seniors.
Meditation Benefits for Seniors
Active relaxation techniques like meditation provide seniors with several mental and physical benefits. Mentally, meditation can improve focus and attention span in aging populations, which can help keep seniors' minds sharp. Meditating regularly also provides memory benefits to seniors and can help prevent the progression of Alzheimer's and other forms of dementia by increasing cerebral blood flow and lowering both blood pressure and cholesterol. This can improve brain function and change the brain anatomically by increasing the amount of grey matter present, where memory and reasoning occurs.
Several meditation benefits for seniors are physical and aid in the body's relaxation process. By forcing the body into a relaxed state, meditation can improve seniors' sleep quality, thereby aiding their digestive function. Meditation can also help seniors reduce their chronic pain.
Meditation Methods
When deciding what meditation method to try, it is important to note any physical limitations you may have and to identify what benefits you want to work towards. Below are a few of the most common forms of meditation and relaxation techniques.
Mindfulness Meditation
Mindfulness meditation is the most popular meditation technique in the western world and encourages participants to acknowledge their stream of consciousness without judging it or obsessing over it. Simply observe your thoughts and see if there are any patterns that pop up.
Focused Meditation
Focused Meditation involves the act of concentrating on one sole thing, whether it be your breath, a candle, or calming music. It may be hard to hold focus for more than a few minutes when starting, but with practice, focused meditation can improve memory, attention, and retention.
Movement Meditation
Movement meditation consists of letting one's mind wander while doing something lightly active, like yoga, walking, or gardening. In this form of meditation, let your movements and your thoughts flow!
Progressive Relaxation
Progressive relaxation is often used to promote sleep or relieve pain. Commonly referred to as a body scan, this form consists of focusing on or tensing each muscle group in your body and then releasing it, all the while paying attention to how the muscles feel both tensed and relaxed.
Visualization Meditation
Visualization meditation is a very relaxing form of meditation that includes visualizing something that makes you feel happy or peaceful. This method is used unintentionally very often. Has anyone ever told you to close your eyes and go to your happy place? If so, you may have experienced visualization meditation!
Got Medicare Questions?
We hope this information on meditation benefits for seniors is helpful to you.
If you have questions about your Medicare coverage, call Empower Brokerage today. Let us help with your Medicare questions so you can get back to the activities you enjoy the most. (888) 446-9157 or click here to get an INSTANT QUOTE
See our other websites: