The Medicare Annual Election Period is over, as of December 7th, but you may still be able to get help.
People think that, just because the Medicare Annual Election Period Ends, they can't do anything. That's not true. People can get help with their Medicare options all year long. Medicare Advantage is not the only option, and many find that traditional Medicare with a supplement gives them more flexibility and greater coverage. It's all up to the individual needs and preferences of each person we help. No two people are exactly alike and no two situations are exactly alike. Our agents are trained to find the best Medicare options for consumers.
After the Medicare Annual Election Period, You Have Many Options. Among them:
You may qualify for a special election period
Medicare Supplements Can Be Obtained All Year Long (Get a Quote Online Now, 24/7)
Dental, Vision, & Hearing Insurance Can Be Added At Any Time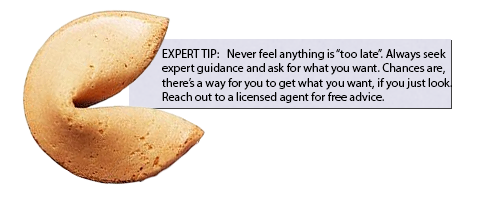 There's always help, in one way or another. So, try to always dig and ask questions. Often, you will find that the answers you need are just a phone call away. The Medicare system can be too complex for some people to understand, so don't feel intimidated by all of your options. Licensed sales agents have been trained and educated about the options, differences, fitment, and enrollment of many different choices.
During the Medicare Annual Election Period (AEP), the focus is on Medicare Advantage. Although, this may or may not be an "advantage" for you. Medicare Advantage can be limiting in provider network and can come with large out of pocket exposure. Generally, in exchange for lower, or no, monthly premiums. Traditional, or Original Medicare, which consists of Part A and Part B Medicare plans, are standard. Adding a Medigap policy (Medicare Supplement) can cover the gap and eliminate most, or all, exposure. Contact us for help with your situation and we will thoughfuly listen, analyze your situation, and give you sound advice.
1-888-446-9157
You can also get a quick quote, 24/7 right here on our website, by Clicking Here.