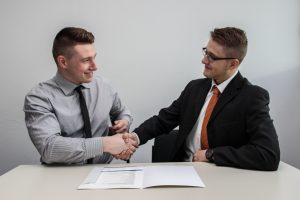 Health companies Cigna and Oscar Health are combining forces to offer differentiated health solutions to small businesses. In an announcement provided by Cigna, announced an exclusive partnership to provide commercial health solutions for small business.
Cigna and Oscar Partnership
"Small businesses are the backbone of the American economy and through this partnership, we can take a disciplined approach to offer differentiated health care solutions that help small businesses save money, expand the network and product choice and keep employees healthy," said Julie McCarter, Vice President of Product Solutions at Cigna. Small businesses amounted to almost half of job creation in 2018, with more than half a million new companies emerging each month. These small businesses attract employees due to pay, vision, and most notably benefits when it comes to healthcare. A competitive health plan can turn someone from one job to another as easy as pay can. With those who have to account for family, health history, and coverage needed it shouldn't be alarming how important good coverage is needed when it comes to enticing future employees.
What Services Can Be Expected from Partnership?
"Together, we are giving small business owners an affordable, simple-to-use option that makes it easier for their employees to get appropriate care quickly and stay healthy," said Joel Klein, Chief Policy and Strategy Officer at Oscar. By providing affordable coverage to small businesses, the companies will be able to not only help the growth of the business, but also provide needed services in select U.S. markets. Under the Cigna + Oscar label services to small businesses will include:
Integrated medical, behavioral, and pharmacy services.
Broad access to high-performing networks of doctors and hospitals.
Support from a dedicated concierge team assigned to individual members to help them understand their benefits and find care.
Digital-first support, featuring 24/7 telemedicine at no charge, easy ID card access, an overview of copay details and benefits, deductible tracking, lab results, and individual health history.
Easy-to-use search tools to help review health care providers, book appointments, find facilities and check prescriptions.
A leading broker, business and provider portals for seamless enrollment and management.
The combining effort will launch in select markets in 2020. Pending regulatory approvals if the partnership is a success expansion can be expected over time. Cigna and Oscar have their work cut out for them as they begin the initial launch.
Stay up to date on any breaking news about the partnership by following us as we continue coverage.
Need Insurance?
If you're looking for the right insurance for your primary care call Empower Brokerage at 1-844-410-1320 or request an agent here.
You can also visit our websites: