Medicare and Home Health Care
People frequently ask, 'how does Medicare pay for home health care services?' Many health care treatments, that were once offered only in a hospital or a doctor's office, can now be done in your home.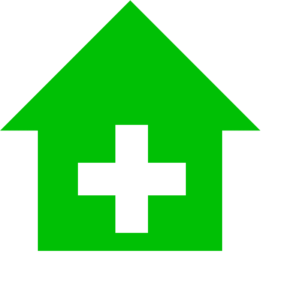 Medicare covers medically necessary part time or intermittent skilled nursing care. It also covers physical therapy, speech language pathology services, and occupational therapy if you have a continuing need for it. Home heath care is usually less expensive, more convenient, and just as effective as care you receive in a hospital or nursing facility. Medicare pays for you to get certain health care services in your home. Medicare covers it, if it is reasonable and necessary, and you meet certain eligibility criteria.
A doctor, or healthcare professional, must see you face to face to certify that you need home healthcare services. A doctor must order your care, and a medically certified home health care agency must provide it. Getting home health care is not as easy as some people think it is. It may also include medical social services part time, or intermediate home health care services. You may also need durable medical equipment, or medical supplies for use at home. To qualify, you should be home bound. You must have trouble leaving your home without help. Using things like using a cane, wheelchair, walker, crutches, special transportation, or help from another person must be necessary. Also, if leaving your home isn't recommended because of your condition and you are normally unable to leave your home because it is a major effort.
You pay nothing for covered home health care services. For Medicare covered durable medical equipment information you should review your 'Medicare and You' guide. We hear people talk about home health care services all the time. As you have read there are several requirements you must reach before Medicare will agree to cover all or some of your costs.