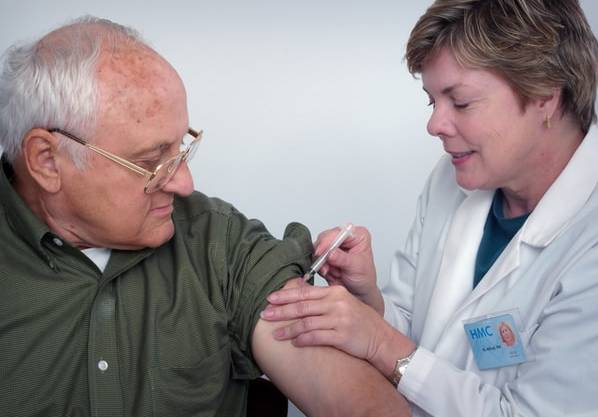 With the end of Medicare's Annual Enrollment Period rapidly approaching and news of possible COVID-19 vaccines on the way, you may be wondering, "what vaccines does Medicare cover?" The answer may surprise you!
While some vaccinations are covered by Medicare Part B, others are only covered in Medicare Part D, also called a prescription drug plan or PDP. Some vaccinations may not be covered by Medicare at all!
Vaccinations are typically associated with kids, who get several rounds of shots leading up to adulthood. Vaccines are just as important for adults, however, especially as we age. Some illnesses, like pneumonia and the flu, may cause more serious issues for older individuals, so it is important to keep up with your vaccinations to avoid getting sick.
Medicare Part B
Part B covers vaccinations that the Centers for Medicare and Medicaid Services (CMS) has deemed necessary for all beneficiaries. These include one influenza virus (flu) vaccine per year, all pneumococcal pneumonia vaccines, and a three-part Hepatitis B vaccine administered over a six-month period for high-risk individuals. Part B also covers any vaccinations directly linked to the treatment of an injury or given in response to exposure to an external disease, such as getting a cut from a rusty nail or being exposed to rabies.
*The Hepatitis B vaccine is only covered under Part B for high-risk individuals. Part D may cover the vaccine for low to moderate-risk individuals. Even if the vaccine is covered, the administration of it may not be, so check with your plan and health care provider before proceeding to make sure you are aware of any possible associated costs.
Medicare Part D
Part D covers most other vaccinations; however, covered vaccines vary from company to company. Since PDPs are only offered through private insurance companies and not through the federal government, each company may choose to leave certain vaccines out of their formulary, or a list of covered medications. Most companies still include all vaccines Medicare beneficiaries should need, but it is always a good idea to check your provider's formulary before visiting a doctor's office or clinic.
Though many places offer vaccines, the best choice is usually your primary care physician or a local pharmacy. If you have Original Medicare, make sure that the pharmacy is enrolled in Medicare to ensure they can submit the claim without charging you upfront. If you have a Medicare Advantage plan through a third-party company, make sure that the provider or pharmacy is in-network. If not, you could end up paying for the vaccine out of pocket or receiving a costly surprise medical bill!
Got Medicare Questions?
We hope this information helps you answer the question, what vaccines does Medicare cover!
If you have questions about your Medicare coverage, call Empower Brokerage today. Let us help with your Medicare questions so you can get back to the activities you enjoy the most. (888) 446-9157 or click here to get an INSTANT QUOTE
See our other websites: