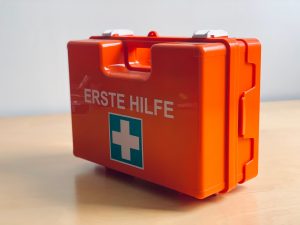 Health insurance is a hot topic during the final quarter of the year, mostly due to selling times. AEP & OEP are both selling times that take place from October through December. During this time agents are reaching out to clients to review, replace, & renew previous plans. This time period might uncover holes in plans for miscellaneous medical expenses that are incurred during a stay at the hospital. Without additional coverage, clients could be coming out of pocket for things like ambulance transportation, blood, drugs, and medical supplies. Ancillary coverage might be something you're looking for that gives you the extra cushion for those miscellaneous expenses.
What Are Ancillary Plans?
Ancillary plans cover a variety of items not under your primary health plan's umbrella. These plans can help lower the cost of future claims due to its ability to help provide preventative care. Ancillary covers hearing, home health, short term medical, dental, accidental, vision and more. In addition to your normal insurance, these plans help bolster your ability to make the most out of it.
Ancillary Coordinate & Non-Coordinate
Ancillary plans come in two forms, coordinate & non-coordinate. Coordinate plans work in conjunction with your primary health plan. The most you can receive from these plans is your maximum payout- of -pocket exposure with the carrier. Non-coordinate plans do not coordinate the benefits with insurance. In other words, it doesn't matter if you meet your deductible. You still get paid the benefits of your policy. We prefer this plan because you can use this money on whatever you would like.
Pricing
These products should be considered secondary and not replace your main insurance plan. It is simply more coverage to make sure you are protected from any unexpected cost. Since its umbrella of coverage offers additional support, pricing could range from $16 for a low-cost dental HMO to well over $100 a month for 75K Critical Illness plan for a 55-year-old tobacco user. Want more coverage to fall back on? Talk to your agent today about ancillary coverage.
If you have questions about Ancillary insurance policies contact our Ancillary experts at 1-888-539-1633.
If you are a senior and have Medicare questions call Empower today. Let us help with your Medicare questions so you can get back to the activities you enjoy the most. 1-888-446-9157 or click here to get an INSTANT QUOTE