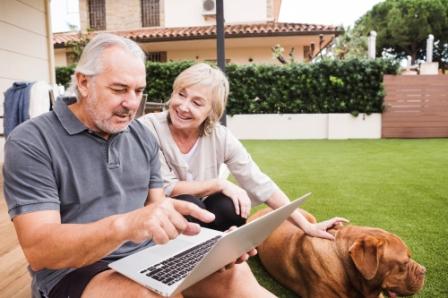 Understanding Medicare is no simple task. With yearly changes and several plan options, Medicare can be confusing. Luckily, the Medicare and You 2021 handbook includes lots of valuable information and answers to frequently asked questions to help you feel prepared for the upcoming open enrollment period!
The Medicare and You Handbook
Each year, the Centers for Medicare and Medicaid Services (CMS) releases a Medicare and You handbook that summarizes all Medicare benefits, rights, protections, available plans, and recent changes. The organization mails this handbook to all Medicare households, but anyone can access the full booklet online at Medicare.gov.
An important piece of the yearly handbook is found on page two: the What's New section. This section outlines the major changes Medicare beneficiaries should be aware of when evaluating their current or potential plans.
Changes in the Medicare and You 2021 Handbook
On page two of the handbook, there are three major changes that are important for Medicare beneficiaries to note. These main changes revolve around the current COVID-19 pandemic, insulin costs, and new Medicare Advantage plans for those with end-stage renal disease.
Regarding coronavirus, the Medicare and You 2021 handbook point beneficiaries back to Medicare.gov, where the CMS has compiled several resources for seniors. Medicare beneficiaries may also call 1-800-MEDICARE (1-800-633-4227) for COVID-19 updates. TTY users are invited to call 1-877-486-2049.
An exciting change to the Medicare and You 2021 handbook is that many Medicare beneficiaries may qualify for lower out-of-pocket costs for insulin! In May, President Trump and the CMS announced that over 1,700 Medicare Part D and Medicare Advantage plans with prescription drug coverage will include a maximum copay of $35 for a month's supply of insulin. This low copay is only available to those enrolled in plans that participate in the "Part D Senior Savings Model." If you take insulin, be sure to speak with a licensed agent about enrolling in one of these plans to save hundreds on your insulin costs.
Another major change in this year's handbook is that individuals with end-stage renal disease can enroll in Medicare Advantage plans starting during the 2021 open enrollment period. ESRD, also known as chronic kidney disease or kidney failure, occurs when the kidneys fail to filter waste and excess fluid from an individual's bloodstream. Previously, patients with ESRD were only eligible for plans with high deductibles and mediocre coverage. This change will allow countless Americans to receive the treatment they need at a more affordable price. If you suffer from ESRD, contact a licensed insurance agent today to discuss enrolling in a Medicare Advantage plan during the open enrollment period.
Other changes include coverage for 12 acupuncture visits in a 90-day period for chronic lower back pain and expanded telehealth and virtual health care services.
Got Medicare Questions?
We hope this information on the Medicare and You 2021 handbook is helpful to you.
If you have questions about your Medicare coverage, call Empower Brokerage today. Let us help with your Medicare questions so you can get back to the activities you enjoy the most. (888) 446-9157 or click here to get an INSTANT QUOTE
See our other websites: