Medicare Seminar at Shri Swaminarayan
Over the weekend, Empower Brokerage sponsored an educational Medicare Seminar at the Shri Swami Narayan temple in Plano. Medicare is a national health insurance program that provides benefits to individuals age 65 or older. This seminar was targeted toward educating senior citizens in the Indian-Gujarati community about Medicare and Medicaid benefits. The event was hosted by John Shinn, the Senior Products Specialist, along with with Upendra Patel, Empower Brokerage agent.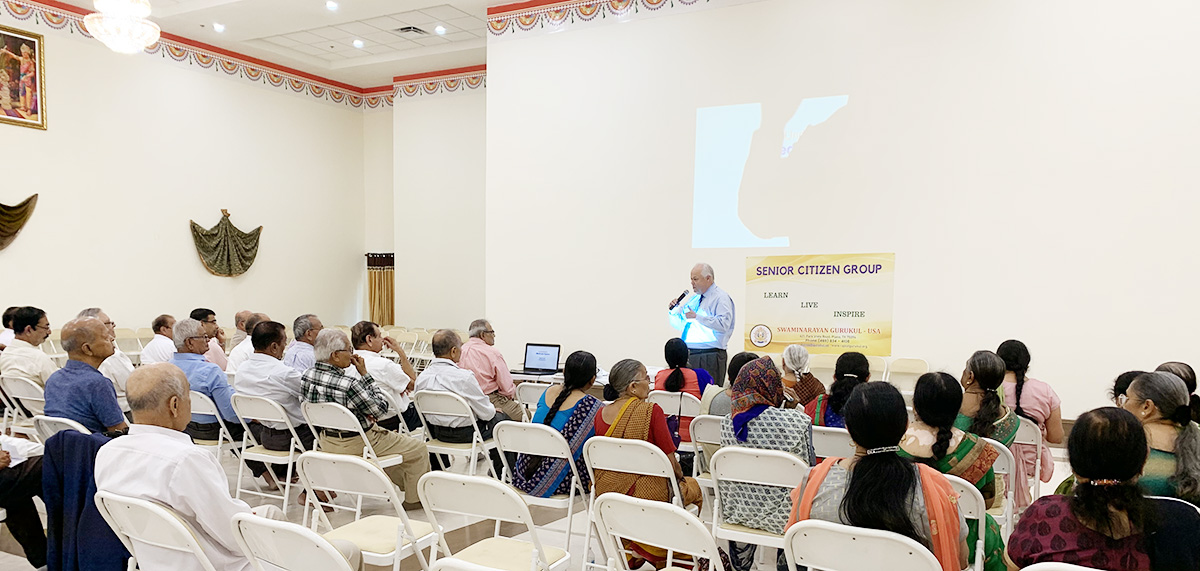 The seminar took place on the day of an Indian festival called Navaratri in a Hindu temple. It was indeed taken up by the people in a very festive way. The event coordinators were especially helpful in getting everything set up, arranging the chairs, and providing delicious Indian food and water. They also took pictures which was very gracious of them. The event had 40-50 senior citizens and it was pretty happening and busy. The crowd was mostly non-English speaking, so the seminar was held in their local Gujarati language.
One of the important takeaways from the event was the information about Medicare. Most people, including myself, were not aware that Medicare plans and premiums change every year (mostly increases). The policies differ as well. Furthermore, the seminar talked about the current and changing Medicare deductibles, co-insurance, and premium accounts.
The seminar sponsored by Empower Brokerage and Hosted by Shri Swaminarayan Gurukul, encouraged the senior citizen group to spread awareness about the basics of Medicare. Empower Agent, Upendra Patel,  even used a motivational tag line: 'Learn, Live, and Inspire.'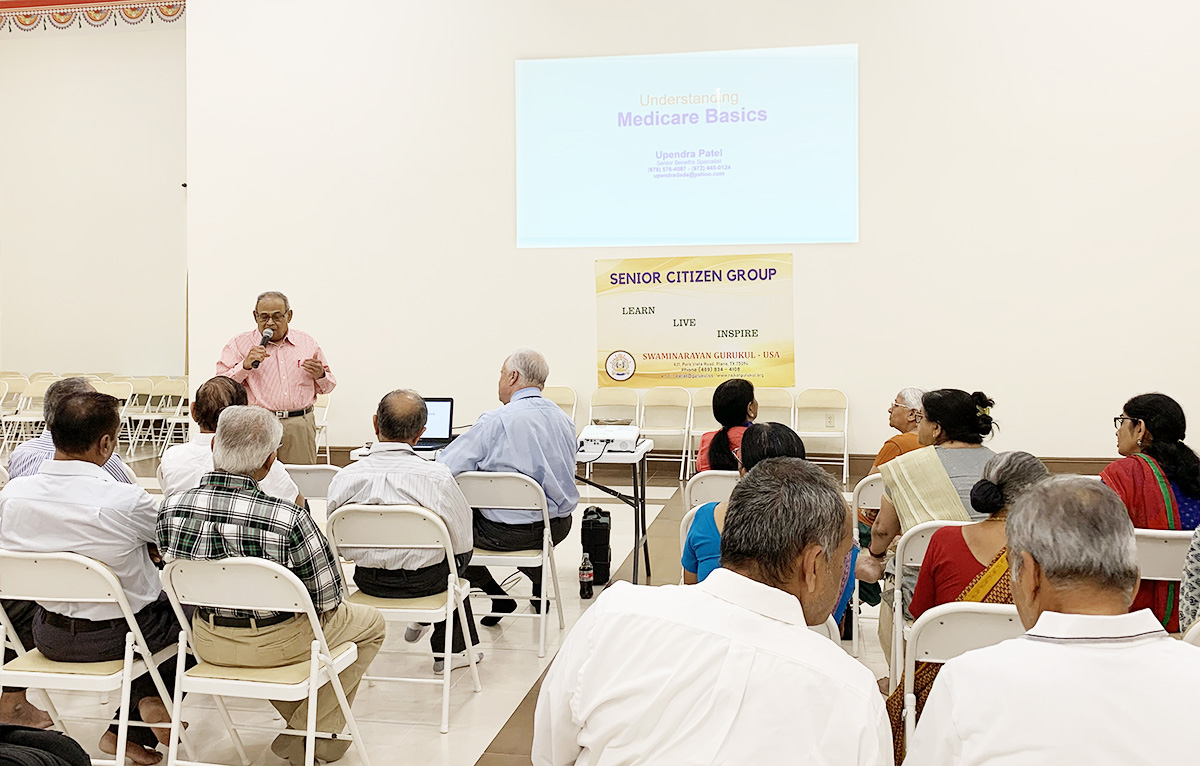 Medicare has 4 parts: Part A, Part B, Part C, and Part D
Part A – provides Hospital coverage (Inpatient).
Part B – provides Medical coverage (Outpatient).
Part C – provides coverage for plans like dental and vision.
Part D – provides prescription drug coverage.
The seminar also focused on the eligibility of Medicare plans. To qualify for Medicare benefits an individual must be:
An American citizen or permanent legal resident of at least 5 years in a row.
Aged 65 or older or eligible due to disability.
It is okay if you miss the chance to enroll in Medicare during open enrollment. You can get your insurance enrollment done January 1 to March 1. In that case, your policy will begin on July 1 if you qualify for special enrollment,
Overall, it was a very informative and engaging event. I look forward to attending more events and learning all the aspects of health and life insurance that are available to us.
To get help and pricing for your insurance needs, call us at 1-844-410-1320 or request an agent here.
See our other websites:
EmpowerLifeInsurance.com
EmpowerMedicareSupplement.com
EmpowerMedicareAdvantage.com