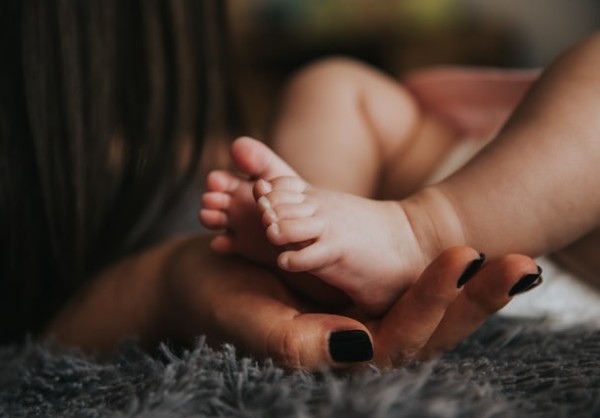 There has been much talk in the past weeks surrounding the recent American Rescue Plan Act of 2021, which will provide funding and provisions to benefit industries, businesses, and individuals affected by the current COVID-19 pandemic. Though most of the discussion has surrounded topics like a bailout for struggling companies and stimulus checks for much of the American public, other changes are also included in the act including a major change to pregnant and postpartum individuals' Medicaid coverage. The recent approval for a Medicaid extension of postpartum benefits will likely improve the lives of many new parents on Medicaid.
New Medicaid Extension Policy
This new postpartum policy is two-fold: it will allow states the option to expand their Medicaid postpartum coverage from the current 60-day period to a full 12 months. It will also allow states to broaden this extension through their CHIP programs.
While the new policy won't take effect until April 1 of 2022, postpartum individuals on Medicaid are currently allowed to keep their coverage beyond the typical 60 days due to the Maintenance of Effort requirement enacted in the Families First Coronavirus Response Act of 2020. After the policy takes effect, it will be available to states until 2027.
Extended Benefits
Medicaid currently covers approximately one-half of American births each year. With Medicaid expansion occurring in a majority of states across the nation, it does make sense that state governments would also want to expand coverage for new parents. There is currently a high rate of pregnancy-related morbidity and mortality among varying minority groups that are largely preventable when proper care is provided.
This expansion would allow states to assist lower-income individuals prevent post-birth complications – like cardiovascular issues, hypertension, and depression – for up to the first year of the baby's life. This extension would also provide continued care for parents who would not necessarily partake in preventative care measures after their 60-day Medicaid benefits expired, like contraception and intrapartum care.
A Need for Postpartum Care
According to the CDC, 1 in 8 American women experience symptoms of postpartum depression. The number only rises when examining populations of color or in lower-income areas. Physical ailments, like anemia, cardiovascular disease, and hypertension also affect new parents in the months following giving birth. These issues are not often discussed prior to birth, so new parents may feel confused or isolated when experiencing these or similar ailments. This extension of Medicaid's postpartum care window may help new parents feel less alone when they experience symptoms of postpartum illness and may allow them to seek the care they would otherwise be unable to acquire.
Got Medicare Questions?
We hope this information on the recently approved Medicaid extension of postpartum benefits is helpful to you.
If you have questions about your Medicare coverage, call Empower Brokerage today. Let us help with your Medicare questions so you can get back to the activities you enjoy the most. (888) 446-9157 or click here to get an INSTANT QUOTE
See our other websites: