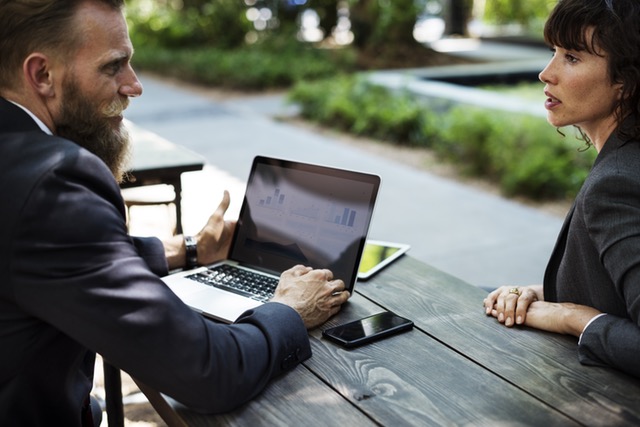 Looking for the perfect insurance plan for you and your family can sometimes be an overwhelming and frustrating process. Insurance agents typically work solely off commission, and there is always a chance you'll meet a bad apple who is only looking out for his paycheck, and not your best interests. In order to pick the right insurance carrier and plan, be on the lookout for the characteristics of an insurance agent that has your best interests at heart.
They Offer Options
The best agents will always put the client's needs ahead of their own. Therefore, they will have a variety of products and services that can meet those needs. Be wary of agents who keep redirecting back to a specific product that clearly doesn't have benefits on your "must have" list. Furthermore, the most successful agents are ones who know their products inside out. This means they are able to thoroughly explain each option to potential buyers, and more importantly, they have a better understanding of which products would work best for you.
They Communicate
One of the most stressful parts of the insurance selection process is taking in and weighing all the information. Your agent should be asking questions throughout the presentation to make sure you understand all of your options. You should feel no hesitation to ask follow up questions to clarify, and he should answer them fully. If they are unsure about the answer, a good agent will make a note to consult an expert and get back to you, opposed to giving a vague reply. Also, getting in touch with them after the sale should not be like pulling teeth. The most successful agents understand that this process is about building a relationship with you. Good agents get back to you in a timely manner, because they care about your concerns.
They Are Detail Oriented
A good agent will thoroughly check the paperwork to ensure the information is 100% complete and accurate. They understand that a little extra time spent can save hours down the line. An unchecked box or a signature in the wrong place can delay the application process for weeks. Detail oriented agents will stay on top of applications to prevent this. This ensures minor mistakes can be caught and fixed quickly, which saves you both time and headaches. They understand it is their responsibility to make your experience as seamless as possible.
They Play by the Rules
To make sure you feel comfortable and are being treated fairly, the insurance industry has many regulations in place. A good insurance agent knows the compliance guidelines and sticks to them. Ethical agents will never accept or ask for or accept signatures from anyone other than you. The only exception is in the case of an authorized Power of Attorney for Healthcare or court-appointed legal guardian. Insurance agents cannot fill in information or sign on behalf of an enrollee.  Also, keep a lookout for pushy agents. Good agents will never push you to make a sale on a product that you are unsure about.
---
Since insurance is oftentimes overwhelmingly confusing, we want to shed light on this industry by answering YOUR questions.  So if you have any questions or concerns, comment below and your question may be the topic of our next post!
---
Or call 1-888-446-9157