Across the U.S., the lives of senior citizens have been upended as retirement communities take steps to protect vulnerable residents from COVID-19. Retirement communities offer services for older adults ranging from very healthy to very ill. They typically offer independent or assisted living as well as nursing home care. By the middle of March, many communities were heeding the advice of the CDC and enforcing strict rules among residents.
Retirement Communities on Lockdown
Minimizing the risk of contagion and keeping their residents safe is the number one priority for these communities. Upon entering and exiting each campus, staff members are being screened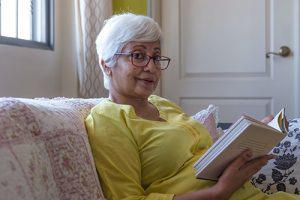 and checked for a fever. Residents are now confined to their rooms and are unable to visit with family members as any and all visitors are no longer permitted. They have also been asked not to leave the premises, even with family, as some places have implemented policies stating that those who wish to leave temporarily will be unable to return for the foreseeable future. The dining rooms have even shut down and residents have their meals delivered directly to their rooms. With the cancellation of all group activities, seniors find themselves alone in their rooms with no social interaction and little to no exercise, causing motivation and cognition to quickly decline. Therefore, COVID-19 is not the only threat facing retirement communities. Older adults are more likely to suffer from depression due to loneliness. Without regular socialization, it is harder for staff and other residents to notice if something is amiss with someone they normally see. Retirement communities are doing what they can by having staffers regularly check on residents, and ensuring morale stays up during these trying times. Many have taken it a step further and helped residents video chat with loved ones. Some communities are offering Zoom groups for residents and exercise sessions broadcast on their TV screens.
How has COVID Impacted Retirement Communities?
With just under 2,000 retirement communities in the nation, there is no national data about the number of staff members or residents who have tested positive for the virus or, worse, died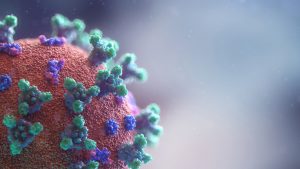 from it. With retirement communities on lockdown, the public also remains uncertain about how widely available testing is in these communities. As with many clinics throughout the nation, the tests and proper equipment are hard to come by. While there are many ways to track the amount of COVID cases in the U.S., there is nothing that provides data on specific retirement communities, something that would be beneficial for loved ones who are concerned for their elderly family member's well-being. As of April 3, one study was published by the CDC, documenting the effects of COVID-19 on a community, independent and assisted living, in Seattle. Luckily, it appeared that the early measures taken by that particular community had positive results. Few people there had been infected with the virus, three of whom never showed symptoms, at the time of the study. If you know a retirement community resident, make sure you are reaching out to that person during this time. Reach them by phone or video chat, send cards or something that lets them know you are thinking of them. Even if you don't know someone personally, handmade art or cards can be dropped off to your local senior living community and staffers will distribute them to residents. Brighten someone's day during these trying times.
Medicare Questions?
Empower wants to help you get the best insurance for your needs and the most for your money. We want to help you stay on top of your health.
CALL US at (844) 410-1320