If you have an elderly parent in a nursing home right now, you have probably considered bringing them home in order to keep their distance from other patients during this epidemic. This is a reasonable decision to consider, as nursing homes are now having to exclude visitors for everyone's safety. Families are growing worried that their elderly parents are suffering from not having any contact with visitors or the outside world. Questions are now arising about whether or not taking your loved one from an assisted facility during the virus outbreak is a good idea. Find out if bringing an elderly parent home during a crisis is right for your family.
Bringing an Elderly Parent Home During Crisis
Unfortunately, many nursing homes are short-staffed at the moment: aides who are sick or have no one to care for their children while they are out of school. Even without the extra staff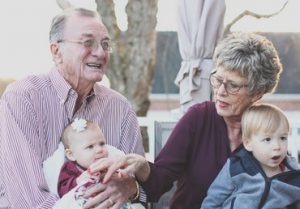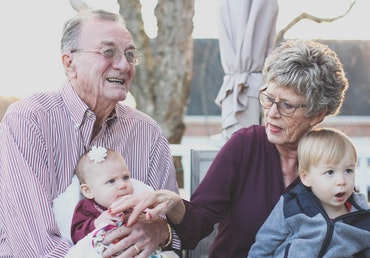 bringing potential infections from outside the facility, nursing homes have been hit hard by the virus. With so many patients and such close quarters, these facilities are breeding grounds for germs that will potentially spread this virus. This is nerve-wracking for families who have loved ones in elderly care facilities, but people need to consider what else they are receiving there. Nursing facilities offer round-the-clock care for elderly patients, such as cooking, administering medications, cleaning and doing laundry. If you are considering bringing your loved one home even temporarily, make sure you know exactly what their daily needs entail. If any physical or occupational therapy is required, it may be difficult to get home health aides to see your loved one because of shortages and concerns surrounding the virus. Do keep in mind, if your loved one is living at an assisted facility where they still have their own apartment, they are probably safest there and will still receive regular care. If they are in the right state of mind, make sure you talk it over with your loved one to see if they are interested in coming to stay with you. Also, consult with their doctor to see if this is even an option for them.
Facilities' Warnings
A major concern to be aware of is the stipulation that some facilities are allowing families to bring their loved ones home, but they are often not allowed back even once the virus clears. Nursing homes have strict policies, if an individual has been discharged they must be put on a waiting list to receive placement again. Further, senior care facilities warn that those with cognitive impairments may become disoriented or confused if they are moved from their current placement. Also, some behavioral issues that come with a disease such as dementia or Alzheimer's, aren't manageable at home. Experts also warn that families with children in the home may have more exposure to the virus. In recent weeks kids have been around other children and surfaces that carry a plethora of germs. Bringing home an elderly patient with an underlying condition can be more harmful than helpful for them. Also worth noting, seniors who have had their own room or even apartment at an assisted living facility may be unhappy without the independence they had at the facility if brought home, even temporarily.
Consider Your Loved One
While the decision is ultimately up to you, ask yourself if you would have the time and patience to care for your elderly loved one the way they have been cared for at the senior living facility. Further, decide if you are making an emotional decision based on being temporarily separated from your loved one while the risk of the virus is still high. Nursing homes welcome families calling to check on their loved ones and can provide updates as needed. An aide can also show your parent or relative how to use their smartphone or electronic device to make video calls in order to catch up with family as they are quarantined. Most importantly, find out what arrangements the patient thinks are best. They may be content where they are, with their daily routine and the proper care. Keep your loved one's best interests at heart and find ways to make the best of their current situation. Contact the facility they are residing in to see what they are doing for seniors to make sure they are still getting fresh air and plenty of necessary attention.
Medicare Questions?
Empower wants to help you get the best insurance for your needs and the most for your money. We want to help you stay on top of your health.
CALL US at (844) 410-1320