Oscar Health, out of New York, recently did their part to lower prescription drug costs. There is now a cap on insulin costs under Oscar Health. The company announced its individual plan members will pay only $3 for a month's supply. This plan will include 100 commonly used drugs, including insulin and drugs to treat migraines and allergies, among others. This cap is a welcome change in the world of medicine: the cost of managing Type 1 diabetes went from $12,467 to $18,494 in just four years.
Insulin Costs Under Oscar Health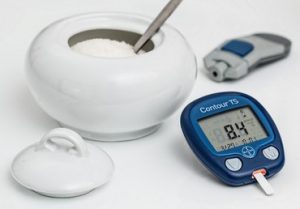 Lowering co-pays will ensure patients are able to take their medications as needed. Further, this will lessen doctor visits and emergencies, ultimately saving them money. Oscar Health CEO Mario Schlosser said this move will not only benefit their business, but it will help their customers as well. "Making sure people have access to medication at a reasonable price isn't a matter of economics, it's a matter of ethics," Schlosser stated. Oscar is one of many insurance companies who have felt the pressure to reduce drug costs. Insulin, in particular, has risen in cost and caused a lot of financial stress. Since the drug is a life-saving measure, some states have passed laws capping the co-payment for patients. Policymakers have been pressuring drug manufacturers to reduce the cost of the much-needed drug.
How Patients Are Still Hurting
While capping co-payments for insulin is a huge step for the medical industry, it doesn't solve everyone's problems. Some diabetics don't have health plans that help cover insulin or have no insurance at all. Researchers at the Health Care Cost Institute warn that this won't bring down high list prices. Jeannie Fuglesten Biniek of HCCI says, "It does nothing to improve the opacity of drug pricing or increase competition in the insulin market." Further, the cost reductions only affect a portion of insurance members. State regulations factor in, and patients with Medicare or small business plans won't reap the benefits.
Who Will Be Affected
States have begun enforcing laws to protect patients from overpaying for prescription drugs. Colorado recently capped insulin co-pays for commercially insured patients, regardless of how much they need. Those patients will be required to pay a flat rate of $100 per month and have access to all the insulin they need. Other states are expected to follow suit. The price of insulin could motivate patients with Type 2 diabetes to alter their diets and increase exercise. However, those with Type 1 can't make insulin and are struggling more than ever. It's a great time for insurance companies to take a stand on insulin prices.
Got Insurance Questions?
Empower wants to help you get the best insurance for your needs and the most for your money. We want to help you stay on top of your health.
CALL US at (844) 410-1320
Get affordable health insurance quotes by clicking here.
See our other websites: